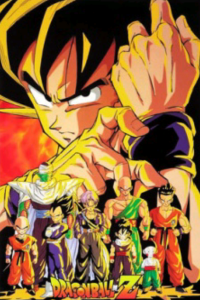 | # | Title | Type | Airdate |
| --- | --- | --- | --- |
| 1 | The New Threat | Manga Canon | 1989-04-26 |
| 2 | Reunions | Manga Canon | 1989-05-09 |
| 3 | Unlikely Alliance | Manga Canon | 1989-05-10 |
| 4 | Piccolo's Plan | Manga Canon | 1989-05-17 |
| 5 | Gohan's Rage | Manga Canon | 1989-05-24 |
| 6 | No Time Like the Present | Manga Canon | 1989-06-07 |
| 7 | Day 1 | Manga Canon | 1989-06-14 |
| 8 | Gohan Goes Bananas! | Manga Canon | 1989-06-21 |
| 9 | The Strangest Robot | Filler | 1989-06-28 |
| 10 | A New Friend | Filler | 1989-07-05 |
| 11 | Terror on Arlia | Mixed Canon/Filler | 1989-07-12 |
| 12 | Global Training | Filler | 1989-07-19 |
| 13 | Goz and Mez | Filler | 1989-07-26 |
| 14 | Princess Snake | Filler | 1989-08-02 |
| 15 | Dueling Piccolos | Filler | 1989-08-09 |
| 16 | Plight of the Children | Filler | 1989-08-16 |
| 17 | Pendulum Room Peril | Manga Canon | 1989-08-30 |
| 18 | The End of Snake Way | Manga Canon | 1989-09-06 |
| 19 | Defying Gravity | Manga Canon | 1989-09-13 |
| 20 | Goku's Ancestors | Manga Canon | 1989-09-20 |
| 21 | Counting Down | Manga Canon | 1989-09-27 |
| 22 | The Darkest Day | Manga Canon | 1989-10-11 |
| 23 | Saibamen Attack! | Manga Canon | 1989-10-18 |
| 24 | The Power of Nappa | Manga Canon | 1989-10-25 |
| 25 | Sacrifice | Manga Canon | 1989-10-31 |
| 26 | Nappa's Rampage | Manga Canon | 1989-11-08 |
| 27 | Nimbus Speed | Manga Canon | 1989-11-22 |
| 28 | Goku's Arrival | Manga Canon | 1989-11-29 |
| 29 | Lesson Number One | Manga Canon | 1989-12-06 |
| 30 | Goku vs. Vegeta | Manga Canon | 1989-12-13 |
| 31 | Saiyan Sized Secret | Manga Canon | 1989-12-20 |
| 32 | Spirit Bomb Away! | Manga Canon | 1990-01-17 |
| 33 | Hero in the Shadows | Manga Canon | 1990-01-24 |
| 34 | Krillin's Offensive | Manga Canon | 1990-01-31 |
| 35 | Mercy | Manga Canon | 1990-02-07 |
| 36 | Picking Up the Pieces | Manga Canon | 1990-02-14 |
| 37 | Plans for Departure | Manga Canon | 1990-02-21 |
| 38 | Nursing Wounds | Manga Canon | 1990-02-28 |
| 39 | Friends or Foes? | Filler | 1990-03-07 |
| 40 | Held Captive | Filler | 1990-03-14 |
| 41 | Friends or Foes? | Filler | 1990-03-21 |
| 42 | The Search Continues | Filler | 1990-04-04 |
| 43 | A Friendly Surprise | Filler | 1990-04-11 |
| 44 | Brood of Evil | Filler | 1990-04-18 |
| 45 | Frieza Strikes! | Manga Canon | 1990-04-25 |
| 46 | Defying Orders | Manga Canon | 1990-05-02 |
| 47 | Namek's Defense | Manga Canon | 1990-05-09 |
| 48 | The Hunted | Manga Canon | 1990-05-16 |
| 49 | The Prince Fights Back | Manga Canon | 1990-05-23 |
| 50 | Unexpected Problem | Manga Canon | 1990-05-30 |
| 51 | Vegeta has a Ball | Manga Canon | 1990-06-06 |
| 52 | The Past and Future | Manga Canon | 1990-06-20 |
| 53 | Zarbon's Surprise | Manga Canon | 1990-06-27 |
| 54 | Guru's Gift | Manga Canon | 1990-07-04 |
| 55 | Piccolo vs. Everyone | Manga Canon | 1990-07-18 |
| 56 | Zarbon's Mission | Manga Canon | 1990-08-01 |
| 57 | Gohan, the Hunted | Manga Canon | 1990-08-08 |
| 58 | Unknown Enemies | Manga Canon | 1990-08-22 |
| 59 | Destination: Guru | Manga Canon | 1990-08-29 |
| 60 | Bulma's Big Day | Manga Canon | 1990-09-05 |
| 61 | Hidden Power | Manga Canon | 1990-09-12 |
| 62 | New Ally, New Problem | Manga Canon | 1990-09-19 |
| 63 | Guldo's Mind Binds | Manga Canon | 1990-09-26 |
| 64 | Recoome Unleashed | Manga Canon | 1990-10-24 |
| 65 | Let the Battle Begin | Manga Canon | 1990-10-31 |
| 66 | Goku's New Power | Manga Canon | 1990-11-07 |
| 67 | A Legend Revealed | Manga Canon | 1990-11-14 |
| 68 | Ginyu Assault | Manga Canon | 1990-11-21 |
| 69 | Incredible Force! | Manga Canon | 1990-11-28 |
| 70 | Frieza Approaches | Manga Canon | 1990-12-05 |
| 71 | Goku is Ginyu and Ginyu is Goku | Manga Canon | 1990-12-12 |
| 72 | Calling the Eternal Dragon | Manga Canon | 1990-12-19 |
| 73 | Gohan-Defeat Your Dad! | Manga Canon | 1991-01-16 |
| 74 | Captain Ginyu… The Frog | Manga Canon | 1991-01-23 |
| 75 | Password is Porunga | Manga Canon | 1991-01-30 |
| 76 | Piccolo's Return | Manga Canon | 1991-02-06 |
| 77 | The Fusion | Manga Canon | 1991-02-13 |
| 78 | Fighting Power: One Million?? | Manga Canon | 1991-02-20 |
| 79 | Gohan Attacks | Manga Canon | 1991-02-27 |
| 80 | Piccolo the Super-Namek | Manga Canon | 1991-03-06 |
| 81 | Deja vu | Manga Canon | 1991-03-13 |
| 82 | Frieza's Second Transformation | Manga Canon | 1991-03-20 |
| 83 | Another Transformation? | Manga Canon | 1991-03-27 |
| 84 | Dende's Demise | Manga Canon | 1991-04-03 |
| 85 | The Renewed Goku | Manga Canon | 1991-04-10 |
| 86 | The End of Vegeta | Manga Canon | 1991-04-17 |
| 87 | The Ultimate Battle | Manga Canon | 1991-04-24 |
| 88 | Clash of the Super Powers | Manga Canon | 1991-05-01 |
| 89 | Frieza's Boast | Manga Canon | 1991-05-08 |
| 90 | Bold and Fearless | Manga Canon | 1991-05-15 |
| 91 | Embodiment of Fire | Manga Canon | 1991-05-22 |
| 92 | Trump Card | Manga Canon | 1991-05-29 |
| 93 | Keep the Chance Alive | Manga Canon | 1991-06-05 |
| 94 | Power of the Spirit | Manga Canon | 1991-06-12 |
| 95 | Transformed at Last | Manga Canon | 1991-06-19 |
| 96 | Explosion of Anger | Manga Canon | 1991-06-26 |
| 97 | Namek's Destruction | Manga Canon | 1991-07-03 |
| 98 | A Final Attack | Manga Canon | 1991-07-10 |
| 99 | Approaching Destruction | Manga Canon | 1991-07-17 |
| 100 | Gohan Returns | Filler | 1991-07-24 |
| 101 | The Last Wish | Manga Canon | 1991-07-31 |
| 102 | Duel on a Vanishing Planet | Filler | 1991-08-07 |
| 103 | Pathos of Frieza | Manga Canon | 1991-08-14 |
| 104 | Frieza Defeated!! | Manga Canon | 1991-08-21 |
| 105 | Mighty Blast of Rage | Manga Canon | 1991-08-28 |
| 106 | Namek's Explosion… Goku's End? | Manga Canon | 1991-09-04 |
| 107 | Goku's Alive!! | Manga Canon | 1991-09-11 |
| 108 | The Heavens Tremble | Filler | 1991-09-18 |
| 109 | Black Fog of Terror | Filler | 1991-09-25 |
| 110 | Battle in Kami's Lookout | Filler | 1991-10-02 |
| 111 | Fight With Piccolo | Filler | 1991-10-09 |
| 112 | Call For Restoration | Filler | 1991-10-16 |
| 113 | Suicidal Course | Filler | 1991-10-23 |
| 114 | Extreme Measures | Filler | 1991-10-30 |
| 115 | The World Awakens | Filler | 1991-11-06 |
| 116 | Brief Chance for Victory | Filler | 1991-11-13 |
| 117 | Krillin's Proposal | Filler | 1991-11-20 |
| 118 | Frieza's Counterattack | Manga Canon | 1991-11-27 |
| 119 | The Mysterious Youth | Manga Canon | 1991-12-04 |
| 120 | Another Super Saiyan? | Manga Canon | 1991-12-11 |
| 121 | Welcome Back Goku | Manga Canon | 1991-12-18 |
| 122 | Mystery Revealed | Manga Canon | 1992-01-15 |
| 123 | Goku's Special Technique | Manga Canon | 1992-01-22 |
| 124 | Z Warriors Prepare | Filler | 1992-01-29 |
| 125 | Goku's Ordeal | Filler | 1992-02-05 |
| 126 | The Androids Appear | Manga Canon | 1992-02-12 |
| 127 | A Handy Trick | Manga Canon | 1992-02-19 |
| 128 | Double Trouble for Goku | Manga Canon | 1992-02-26 |
| 129 | Upgrade to Super Saiyan | Manga Canon | 1992-03-04 |
| 130 | The Secret of Dr. Gero | Manga Canon | 1992-03-11 |
| 131 | More Androids?! | Manga Canon | 1992-03-18 |
| 132 | Follow Dr. Gero | Manga Canon | 1992-03-25 |
| 133 | Nightmare Comes True | Manga Canon | 1992-04-01 |
| 134 | Goku's Assassin | Manga Canon | 1992-04-08 |
| 135 | Deadly Beauty | Manga Canon | 1992-04-15 |
| 136 | No Match for the Androids | Manga Canon | 1992-04-22 |
| 137 | Last Ditch Effort | Manga Canon | 1992-04-29 |
| 138 | Closing In | Manga Canon | 1992-05-06 |
| 139 | Unwelcome Discovery | Manga Canon | 1992-05-13 |
| 140 | Seized with Fear | Manga Canon | 1992-05-20 |
| 141 | The Reunion | Manga Canon | 1992-05-27 |
| 142 | Borrowed Powers | Manga Canon | 1992-06-03 |
| 143 | His Name is Cell | Manga Canon | 1992-06-10 |
| 144 | Piccolo's Folly | Manga Canon | 1992-06-17 |
| 145 | Laboratory Basement | Manga Canon | 1992-06-24 |
| 146 | Our Hero Awakes | Manga Canon | 1992-07-01 |
| 147 | Time Chamber | Manga Canon | 1992-07-08 |
| 148 | The Monster Is Coming | Manga Canon | 1992-07-15 |
| 149 | He's Here | Manga Canon | 1992-07-22 |
| 150 | Up to Piccolo | Manga Canon | 1992-07-29 |
| 151 | Silent Warrior | Manga Canon | 1992-08-05 |
| 152 | Say Goodbye, 17 | Manga Canon | 1992-08-12 |
| 153 | Sacrifice | Manga Canon | 1992-08-19 |
| 154 | Saiyans Emerge | Manga Canon | 1992-08-26 |
| 155 | Super Vegeta | Manga Canon | 1992-09-02 |
| 156 | Bow to the Prince | Manga Canon | 1992-09-09 |
| 157 | Hour of Temptation | Manga Canon | 1992-09-16 |
| 158 | Krillin's Decision. | Manga Canon | 1992-09-23 |
| 159 | The Last Defense | Manga Canon | 1992-09-30 |
| 160 | Cell is Complete | Manga Canon | 1992-10-14 |
| 161 | Vegeta Must Pay | Manga Canon | 1992-10-21 |
| 162 | Trunks Ascends | Manga Canon | 1992-10-28 |
| 163 | Saving Throw | Manga Canon | 1992-11-04 |
| 164 | Ghosts from Tomorrow | Manga Canon | 1992-11-11 |
| 165 | The Cell Games | Manga Canon | 1992-11-18 |
| 166 | What is the Tournament? | Manga Canon | 1992-11-25 |
| 167 | The Doomsday Broadcast | Manga Canon | 1992-12-02 |
| 168 | Meet Me in the Ring | Manga Canon | 1992-12-09 |
| 169 | No Worries Here | Manga Canon | 1992-12-16 |
| 170 | A Girl Named Lime | Filler | 1993-01-13 |
| 171 | Memories of Gohan | Filler | 1993-01-20 |
| 172 | A New Guardian | Manga Canon | 1993-01-27 |
| 173 | Dende's Dragon | Manga Canon | 1993-02-03 |
| 174 | The Puzzle of General Tao | Filler | 1993-02-10 |
| 175 | The Games Begin | Manga Canon | 1993-02-17 |
| 176 | Losers Fight First | Manga Canon | 1993-03-03 |
| 177 | Goku vs. Cell | Manga Canon | 1993-03-10 |
| 178 | Cell's Bag of Tricks | Manga Canon | 1993-03-17 |
| 179 | No More Rules | Manga Canon | 1993-03-31 |
| 180 | The Fight is Over | Manga Canon | 1993-04-07 |
| 181 | Faith in a Boy | Manga Canon | 1993-04-14 |
| 182 | Gohan's Plea | Manga Canon | 1993-04-21 |
| 183 | Android Explosion | Manga Canon | 1993-04-28 |
| 184 | Cell Juniors Attack! | Manga Canon | 1993-05-05 |
| 185 | Awakening | Manga Canon | 1993-05-12 |
| 186 | The Unstoppable Gohan | Manga Canon | 1993-05-19 |
| 187 | Cell's Break Down | Manga Canon | 1993-05-26 |
| 188 | A Hero's Farewell | Manga Canon | 1993-06-02 |
| 189 | Cell Returns! | Manga Canon | 1993-06-16 |
| 190 | The Horror Won't End | Manga Canon | 1993-06-23 |
| 191 | Save the World | Manga Canon | 1993-06-30 |
| 192 | Goku's Decision | Manga Canon | 1993-07-07 |
| 193 | One More Wish | Manga Canon | 1993-07-14 |
| 194 | Free the Future | Manga Canon | 1993-07-21 |
| 195 | Warriors of the Dead | Filler | 1993-07-28 |
| 196 | Tournament Begins | Filler | 1993-08-11 |
| 197 | Water Fight | Filler | 1993-08-18 |
| 198 | Final Round | Filler | 1993-08-25 |
| 199 | Goku vs. Pikkon | Filler | 1993-09-01 |
| 200 | Gohan Goes to High School | Manga Canon | 1993-09-08 |
| 201 | I am Saiyaman! | Manga Canon | 1993-09-15 |
| 202 | Gohan's First Date | Filler | 1993-09-29 |
| 203 | Rescue Videl | Filler | 1993-10-20 |
| 204 | Blackmail | Mixed Canon/Filler | 1993-10-27 |
| 205 | I'll Fight Too! | Manga Canon | 1993-11-03 |
| 206 | The Newest Super Saiyan | Manga Canon | 1993-11-10 |
| 207 | Take Flight, Videl | Manga Canon | 1993-11-17 |
| 208 | Gather for the Tournament | Manga Canon | 1993-11-24 |
| 209 | Camera Shy | Manga Canon | 1993-12-08 |
| 210 | The World Tournament | Manga Canon | 1993-12-15 |
| 211 | Trunks vs. Goten | Manga Canon | 1993-12-22 |
| 212 | Best of the Boys | Manga Canon | 1994-01-12 |
| 213 | Big Trouble, Little Trunks | Manga Canon | 1994-01-19 |
| 214 | Who Will Fight Who? | Manga Canon | 1994-01-26 |
| 215 | Forfeit of Piccolo | Manga Canon | 1994-02-02 |
| 216 | A Dark and Secret Power | Manga Canon | 1994-02-09 |
| 217 | Videl Is Crushed | Manga Canon | 1994-02-16 |
| 218 | Identities Revealed | Manga Canon | 1994-02-23 |
| 219 | Energy Drain | Manga Canon | 1994-03-02 |
| 220 | The Wizard's Curse | Manga Canon | 1994-03-09 |
| 221 | King of the Demons | Manga Canon | 1994-03-16 |
| 222 | Vegeta Attacks | Manga Canon | 1994-03-23 |
| 223 | Next Up, Goku | Manga Canon | 1994-04-13 |
| 224 | Battle Supreme | Manga Canon | 1994-04-20 |
| 225 | Eighteen Unmasks | Manga Canon | 1994-04-27 |
| 226 | Pay to Win | Manga Canon | 1994-05-04 |
| 227 | Heart of a Villain | Manga Canon | 1994-05-18 |
| 228 | The Dark Prince Returns | Manga Canon | 1994-05-25 |
| 229 | Vegeta's Pride | Mixed Canon/Filler | 1994-06-15 |
| 230 | The Long Awaited Fight | Manga Canon | 1994-06-22 |
| 231 | Magic Ball of Buu | Manga Canon | 1994-06-29 |
| 232 | Buu is Hatched | Manga Canon | 1994-07-06 |
| 233 | The Losses Begin | Manga Canon | 1994-07-13 |
| 234 | The Terror of Mr. Buu | Manga Canon | 1994-07-27 |
| 235 | Meal Time | Manga Canon | 1994-08-03 |
| 236 | The Warrior's Decision | Manga Canon | 1994-08-17 |
| 237 | Final Atonement | Manga Canon | 1994-08-24 |
| 238 | Evil Lives On | Manga Canon | 1994-08-31 |
| 239 | Find the Dragon Balls | Manga Canon | 1994-09-07 |
| 240 | Revival | Manga Canon | 1994-09-21 |
| 241 | Global Announcement | Manga Canon | 1994-09-28 |
| 242 | Learn to Fuse! | Manga Canon | 1994-10-12 |
| 243 | The Z Sword | Manga Canon | 1994-10-19 |
| 244 | Race to Capsule Corp. | Manga Canon | 1994-11-02 |
| 245 | Super Saiyan 3?! | Manga Canon | 1994-11-09 |
| 246 | Buu's Mutiny | Manga Canon | 1994-11-16 |
| 247 | The Fusion Dance | Manga Canon | 1994-11-23 |
| 248 | Goku's Time is Up | Manga Canon | 1994-11-30 |
| 249 | Return to Other World | Manga Canon | 1994-12-07 |
| 250 | Out from the Broken Sword | Manga Canon | 1994-12-14 |
| 251 | Gotenks Is Born | Mixed Canon/Filler | 1994-12-21 |
| 252 | Unlikely Friendship | Manga Canon | 1995-01-11 |
| 253 | I Kill No More | Manga Canon | 1995-01-25 |
| 254 | The Evil of Men | Manga Canon | 1995-02-01 |
| 255 | Buu Against Buu | Manga Canon | 1995-02-08 |
| 256 | Empty Planet | Manga Canon | 1995-02-15 |
| 257 | Time Struggle | Manga Canon | 1995-02-22 |
| 258 | Super Moves of Gotenks | Manga Canon | 1995-03-01 |
| 259 | Trapped In Forever | Manga Canon | 1995-03-08 |
| 260 | Feeding Frenzy | Manga Canon | 1995-03-15 |
| 261 | Gotenks Is Awesome! | Manga Canon | 1995-03-22 |
| 262 | Unlucky Break | Manga Canon | 1995-04-26 |
| 263 | A Whole New Gohan | Manga Canon | 1995-05-03 |
| 264 | Search for Survivors | Manga Canon | 1995-05-17 |
| 265 | Majin-Buu Transforms | Manga Canon | 1995-05-24 |
| 266 | The Old Kai's Weapon | Manga Canon | 1995-05-31 |
| 267 | Ready to Fuse? | Manga Canon | 1995-06-07 |
| 268 | Union of Rivals | Manga Canon | 1995-06-28 |
| 269 | Meet Vegito | Manga Canon | 1995-07-05 |
| 270 | Rip in the Universe | Manga Canon | 1995-07-12 |
| 271 | Vegito… Downsized | Manga Canon | 1995-07-19 |
| 272 | The Incredible Fighting Candy | Manga Canon | 1995-07-26 |
| 273 | The Innards of Buu | Manga Canon | 1995-08-02 |
| 274 | Mind Trap | Filler | 1995-08-09 |
| 275 | Deadly Vision | Manga Canon | 1995-08-16 |
| 276 | Evil Kid Buu! | Manga Canon | 1995-08-23 |
| 277 | End of Earth | Manga Canon | 1995-09-06 |
| 278 | True Saiyans Fight Alone | Manga Canon | 1995-09-13 |
| 279 | Battle for the Universe Begins | Manga Canon | 1995-09-20 |
| 280 | Vegeta's Respect | Manga Canon | 1995-10-18 |
| 281 | Minute of Desperation | Manga Canon | 1995-11-01 |
| 282 | Old Buu Emerges | Manga Canon | 1995-11-08 |
| 283 | Earth Reborn | Manga Canon | 1995-11-15 |
| 284 | Call to Action | Manga Canon | 1995-11-22 |
| 285 | People of Earth Unite | Manga Canon | 1995-11-29 |
| 286 | Spirit Bomb Triumphant | Manga Canon | 1995-12-13 |
| 287 | Celebrations with Majin Buu | Mixed Canon/Filler | 1995-12-20 |
| 288 | He's Always Late | Filler | 1996-01-10 |
| 289 | Granddaughter Pan | Manga Canon | 1996-01-17 |
| 290 | Buu's Reincarnation | Manga Canon | 1996-01-24 |
| 291 | Goku's Next Journey | Manga Canon | 1996-01-31 |
| # | Title | Type | Airdate |
| --- | --- | --- | --- |
| 9 | The Strangest Robot | Filler | 1989-06-28 |
| 10 | A New Friend | Filler | 1989-07-05 |
| 12 | Global Training | Filler | 1989-07-19 |
| 13 | Goz and Mez | Filler | 1989-07-26 |
| 14 | Princess Snake | Filler | 1989-08-02 |
| 15 | Dueling Piccolos | Filler | 1989-08-09 |
| 16 | Plight of the Children | Filler | 1989-08-16 |
| 39 | Friends or Foes? | Filler | 1990-03-07 |
| 40 | Held Captive | Filler | 1990-03-14 |
| 41 | Friends or Foes? | Filler | 1990-03-21 |
| 42 | The Search Continues | Filler | 1990-04-04 |
| 43 | A Friendly Surprise | Filler | 1990-04-11 |
| 44 | Brood of Evil | Filler | 1990-04-18 |
| 100 | Gohan Returns | Filler | 1991-07-24 |
| 102 | Duel on a Vanishing Planet | Filler | 1991-08-07 |
| 108 | The Heavens Tremble | Filler | 1991-09-18 |
| 109 | Black Fog of Terror | Filler | 1991-09-25 |
| 110 | Battle in Kami's Lookout | Filler | 1991-10-02 |
| 111 | Fight With Piccolo | Filler | 1991-10-09 |
| 112 | Call For Restoration | Filler | 1991-10-16 |
| 113 | Suicidal Course | Filler | 1991-10-23 |
| 114 | Extreme Measures | Filler | 1991-10-30 |
| 115 | The World Awakens | Filler | 1991-11-06 |
| 116 | Brief Chance for Victory | Filler | 1991-11-13 |
| 117 | Krillin's Proposal | Filler | 1991-11-20 |
| 124 | Z Warriors Prepare | Filler | 1992-01-29 |
| 125 | Goku's Ordeal | Filler | 1992-02-05 |
| 170 | A Girl Named Lime | Filler | 1993-01-13 |
| 171 | Memories of Gohan | Filler | 1993-01-20 |
| 174 | The Puzzle of General Tao | Filler | 1993-02-10 |
| 195 | Warriors of the Dead | Filler | 1993-07-28 |
| 196 | Tournament Begins | Filler | 1993-08-11 |
| 197 | Water Fight | Filler | 1993-08-18 |
| 198 | Final Round | Filler | 1993-08-25 |
| 199 | Goku vs. Pikkon | Filler | 1993-09-01 |
| 202 | Gohan's First Date | Filler | 1993-09-29 |
| 203 | Rescue Videl | Filler | 1993-10-20 |
| 274 | Mind Trap | Filler | 1995-08-09 |
| 288 | He's Always Late | Filler | 1996-01-10 |
| # | Title | Type | Airdate |
| --- | --- | --- | --- |
| 1 | The New Threat | Manga Canon | 1989-04-26 |
| 2 | Reunions | Manga Canon | 1989-05-09 |
| 3 | Unlikely Alliance | Manga Canon | 1989-05-10 |
| 4 | Piccolo's Plan | Manga Canon | 1989-05-17 |
| 5 | Gohan's Rage | Manga Canon | 1989-05-24 |
| 6 | No Time Like the Present | Manga Canon | 1989-06-07 |
| 7 | Day 1 | Manga Canon | 1989-06-14 |
| 8 | Gohan Goes Bananas! | Manga Canon | 1989-06-21 |
| 11 | Terror on Arlia | Mixed Canon/Filler | 1989-07-12 |
| 17 | Pendulum Room Peril | Manga Canon | 1989-08-30 |
| 18 | The End of Snake Way | Manga Canon | 1989-09-06 |
| 19 | Defying Gravity | Manga Canon | 1989-09-13 |
| 20 | Goku's Ancestors | Manga Canon | 1989-09-20 |
| 21 | Counting Down | Manga Canon | 1989-09-27 |
| 22 | The Darkest Day | Manga Canon | 1989-10-11 |
| 23 | Saibamen Attack! | Manga Canon | 1989-10-18 |
| 24 | The Power of Nappa | Manga Canon | 1989-10-25 |
| 25 | Sacrifice | Manga Canon | 1989-10-31 |
| 26 | Nappa's Rampage | Manga Canon | 1989-11-08 |
| 27 | Nimbus Speed | Manga Canon | 1989-11-22 |
| 28 | Goku's Arrival | Manga Canon | 1989-11-29 |
| 29 | Lesson Number One | Manga Canon | 1989-12-06 |
| 30 | Goku vs. Vegeta | Manga Canon | 1989-12-13 |
| 31 | Saiyan Sized Secret | Manga Canon | 1989-12-20 |
| 32 | Spirit Bomb Away! | Manga Canon | 1990-01-17 |
| 33 | Hero in the Shadows | Manga Canon | 1990-01-24 |
| 34 | Krillin's Offensive | Manga Canon | 1990-01-31 |
| 35 | Mercy | Manga Canon | 1990-02-07 |
| 36 | Picking Up the Pieces | Manga Canon | 1990-02-14 |
| 37 | Plans for Departure | Manga Canon | 1990-02-21 |
| 38 | Nursing Wounds | Manga Canon | 1990-02-28 |
| 45 | Frieza Strikes! | Manga Canon | 1990-04-25 |
| 46 | Defying Orders | Manga Canon | 1990-05-02 |
| 47 | Namek's Defense | Manga Canon | 1990-05-09 |
| 48 | The Hunted | Manga Canon | 1990-05-16 |
| 49 | The Prince Fights Back | Manga Canon | 1990-05-23 |
| 50 | Unexpected Problem | Manga Canon | 1990-05-30 |
| 51 | Vegeta has a Ball | Manga Canon | 1990-06-06 |
| 52 | The Past and Future | Manga Canon | 1990-06-20 |
| 53 | Zarbon's Surprise | Manga Canon | 1990-06-27 |
| 54 | Guru's Gift | Manga Canon | 1990-07-04 |
| 55 | Piccolo vs. Everyone | Manga Canon | 1990-07-18 |
| 56 | Zarbon's Mission | Manga Canon | 1990-08-01 |
| 57 | Gohan, the Hunted | Manga Canon | 1990-08-08 |
| 58 | Unknown Enemies | Manga Canon | 1990-08-22 |
| 59 | Destination: Guru | Manga Canon | 1990-08-29 |
| 60 | Bulma's Big Day | Manga Canon | 1990-09-05 |
| 61 | Hidden Power | Manga Canon | 1990-09-12 |
| 62 | New Ally, New Problem | Manga Canon | 1990-09-19 |
| 63 | Guldo's Mind Binds | Manga Canon | 1990-09-26 |
| 64 | Recoome Unleashed | Manga Canon | 1990-10-24 |
| 65 | Let the Battle Begin | Manga Canon | 1990-10-31 |
| 66 | Goku's New Power | Manga Canon | 1990-11-07 |
| 67 | A Legend Revealed | Manga Canon | 1990-11-14 |
| 68 | Ginyu Assault | Manga Canon | 1990-11-21 |
| 69 | Incredible Force! | Manga Canon | 1990-11-28 |
| 70 | Frieza Approaches | Manga Canon | 1990-12-05 |
| 71 | Goku is Ginyu and Ginyu is Goku | Manga Canon | 1990-12-12 |
| 72 | Calling the Eternal Dragon | Manga Canon | 1990-12-19 |
| 73 | Gohan-Defeat Your Dad! | Manga Canon | 1991-01-16 |
| 74 | Captain Ginyu… The Frog | Manga Canon | 1991-01-23 |
| 75 | Password is Porunga | Manga Canon | 1991-01-30 |
| 76 | Piccolo's Return | Manga Canon | 1991-02-06 |
| 77 | The Fusion | Manga Canon | 1991-02-13 |
| 78 | Fighting Power: One Million?? | Manga Canon | 1991-02-20 |
| 79 | Gohan Attacks | Manga Canon | 1991-02-27 |
| 80 | Piccolo the Super-Namek | Manga Canon | 1991-03-06 |
| 81 | Deja vu | Manga Canon | 1991-03-13 |
| 82 | Frieza's Second Transformation | Manga Canon | 1991-03-20 |
| 83 | Another Transformation? | Manga Canon | 1991-03-27 |
| 84 | Dende's Demise | Manga Canon | 1991-04-03 |
| 85 | The Renewed Goku | Manga Canon | 1991-04-10 |
| 86 | The End of Vegeta | Manga Canon | 1991-04-17 |
| 87 | The Ultimate Battle | Manga Canon | 1991-04-24 |
| 88 | Clash of the Super Powers | Manga Canon | 1991-05-01 |
| 89 | Frieza's Boast | Manga Canon | 1991-05-08 |
| 90 | Bold and Fearless | Manga Canon | 1991-05-15 |
| 91 | Embodiment of Fire | Manga Canon | 1991-05-22 |
| 92 | Trump Card | Manga Canon | 1991-05-29 |
| 93 | Keep the Chance Alive | Manga Canon | 1991-06-05 |
| 94 | Power of the Spirit | Manga Canon | 1991-06-12 |
| 95 | Transformed at Last | Manga Canon | 1991-06-19 |
| 96 | Explosion of Anger | Manga Canon | 1991-06-26 |
| 97 | Namek's Destruction | Manga Canon | 1991-07-03 |
| 98 | A Final Attack | Manga Canon | 1991-07-10 |
| 99 | Approaching Destruction | Manga Canon | 1991-07-17 |
| 101 | The Last Wish | Manga Canon | 1991-07-31 |
| 103 | Pathos of Frieza | Manga Canon | 1991-08-14 |
| 104 | Frieza Defeated!! | Manga Canon | 1991-08-21 |
| 105 | Mighty Blast of Rage | Manga Canon | 1991-08-28 |
| 106 | Namek's Explosion… Goku's End? | Manga Canon | 1991-09-04 |
| 107 | Goku's Alive!! | Manga Canon | 1991-09-11 |
| 118 | Frieza's Counterattack | Manga Canon | 1991-11-27 |
| 119 | The Mysterious Youth | Manga Canon | 1991-12-04 |
| 120 | Another Super Saiyan? | Manga Canon | 1991-12-11 |
| 121 | Welcome Back Goku | Manga Canon | 1991-12-18 |
| 122 | Mystery Revealed | Manga Canon | 1992-01-15 |
| 123 | Goku's Special Technique | Manga Canon | 1992-01-22 |
| 126 | The Androids Appear | Manga Canon | 1992-02-12 |
| 127 | A Handy Trick | Manga Canon | 1992-02-19 |
| 128 | Double Trouble for Goku | Manga Canon | 1992-02-26 |
| 129 | Upgrade to Super Saiyan | Manga Canon | 1992-03-04 |
| 130 | The Secret of Dr. Gero | Manga Canon | 1992-03-11 |
| 131 | More Androids?! | Manga Canon | 1992-03-18 |
| 132 | Follow Dr. Gero | Manga Canon | 1992-03-25 |
| 133 | Nightmare Comes True | Manga Canon | 1992-04-01 |
| 134 | Goku's Assassin | Manga Canon | 1992-04-08 |
| 135 | Deadly Beauty | Manga Canon | 1992-04-15 |
| 136 | No Match for the Androids | Manga Canon | 1992-04-22 |
| 137 | Last Ditch Effort | Manga Canon | 1992-04-29 |
| 138 | Closing In | Manga Canon | 1992-05-06 |
| 139 | Unwelcome Discovery | Manga Canon | 1992-05-13 |
| 140 | Seized with Fear | Manga Canon | 1992-05-20 |
| 141 | The Reunion | Manga Canon | 1992-05-27 |
| 142 | Borrowed Powers | Manga Canon | 1992-06-03 |
| 143 | His Name is Cell | Manga Canon | 1992-06-10 |
| 144 | Piccolo's Folly | Manga Canon | 1992-06-17 |
| 145 | Laboratory Basement | Manga Canon | 1992-06-24 |
| 146 | Our Hero Awakes | Manga Canon | 1992-07-01 |
| 147 | Time Chamber | Manga Canon | 1992-07-08 |
| 148 | The Monster Is Coming | Manga Canon | 1992-07-15 |
| 149 | He's Here | Manga Canon | 1992-07-22 |
| 150 | Up to Piccolo | Manga Canon | 1992-07-29 |
| 151 | Silent Warrior | Manga Canon | 1992-08-05 |
| 152 | Say Goodbye, 17 | Manga Canon | 1992-08-12 |
| 153 | Sacrifice | Manga Canon | 1992-08-19 |
| 154 | Saiyans Emerge | Manga Canon | 1992-08-26 |
| 155 | Super Vegeta | Manga Canon | 1992-09-02 |
| 156 | Bow to the Prince | Manga Canon | 1992-09-09 |
| 157 | Hour of Temptation | Manga Canon | 1992-09-16 |
| 158 | Krillin's Decision. | Manga Canon | 1992-09-23 |
| 159 | The Last Defense | Manga Canon | 1992-09-30 |
| 160 | Cell is Complete | Manga Canon | 1992-10-14 |
| 161 | Vegeta Must Pay | Manga Canon | 1992-10-21 |
| 162 | Trunks Ascends | Manga Canon | 1992-10-28 |
| 163 | Saving Throw | Manga Canon | 1992-11-04 |
| 164 | Ghosts from Tomorrow | Manga Canon | 1992-11-11 |
| 165 | The Cell Games | Manga Canon | 1992-11-18 |
| 166 | What is the Tournament? | Manga Canon | 1992-11-25 |
| 167 | The Doomsday Broadcast | Manga Canon | 1992-12-02 |
| 168 | Meet Me in the Ring | Manga Canon | 1992-12-09 |
| 169 | No Worries Here | Manga Canon | 1992-12-16 |
| 172 | A New Guardian | Manga Canon | 1993-01-27 |
| 173 | Dende's Dragon | Manga Canon | 1993-02-03 |
| 175 | The Games Begin | Manga Canon | 1993-02-17 |
| 176 | Losers Fight First | Manga Canon | 1993-03-03 |
| 177 | Goku vs. Cell | Manga Canon | 1993-03-10 |
| 178 | Cell's Bag of Tricks | Manga Canon | 1993-03-17 |
| 179 | No More Rules | Manga Canon | 1993-03-31 |
| 180 | The Fight is Over | Manga Canon | 1993-04-07 |
| 181 | Faith in a Boy | Manga Canon | 1993-04-14 |
| 182 | Gohan's Plea | Manga Canon | 1993-04-21 |
| 183 | Android Explosion | Manga Canon | 1993-04-28 |
| 184 | Cell Juniors Attack! | Manga Canon | 1993-05-05 |
| 185 | Awakening | Manga Canon | 1993-05-12 |
| 186 | The Unstoppable Gohan | Manga Canon | 1993-05-19 |
| 187 | Cell's Break Down | Manga Canon | 1993-05-26 |
| 188 | A Hero's Farewell | Manga Canon | 1993-06-02 |
| 189 | Cell Returns! | Manga Canon | 1993-06-16 |
| 190 | The Horror Won't End | Manga Canon | 1993-06-23 |
| 191 | Save the World | Manga Canon | 1993-06-30 |
| 192 | Goku's Decision | Manga Canon | 1993-07-07 |
| 193 | One More Wish | Manga Canon | 1993-07-14 |
| 194 | Free the Future | Manga Canon | 1993-07-21 |
| 200 | Gohan Goes to High School | Manga Canon | 1993-09-08 |
| 201 | I am Saiyaman! | Manga Canon | 1993-09-15 |
| 204 | Blackmail | Mixed Canon/Filler | 1993-10-27 |
| 205 | I'll Fight Too! | Manga Canon | 1993-11-03 |
| 206 | The Newest Super Saiyan | Manga Canon | 1993-11-10 |
| 207 | Take Flight, Videl | Manga Canon | 1993-11-17 |
| 208 | Gather for the Tournament | Manga Canon | 1993-11-24 |
| 209 | Camera Shy | Manga Canon | 1993-12-08 |
| 210 | The World Tournament | Manga Canon | 1993-12-15 |
| 211 | Trunks vs. Goten | Manga Canon | 1993-12-22 |
| 212 | Best of the Boys | Manga Canon | 1994-01-12 |
| 213 | Big Trouble, Little Trunks | Manga Canon | 1994-01-19 |
| 214 | Who Will Fight Who? | Manga Canon | 1994-01-26 |
| 215 | Forfeit of Piccolo | Manga Canon | 1994-02-02 |
| 216 | A Dark and Secret Power | Manga Canon | 1994-02-09 |
| 217 | Videl Is Crushed | Manga Canon | 1994-02-16 |
| 218 | Identities Revealed | Manga Canon | 1994-02-23 |
| 219 | Energy Drain | Manga Canon | 1994-03-02 |
| 220 | The Wizard's Curse | Manga Canon | 1994-03-09 |
| 221 | King of the Demons | Manga Canon | 1994-03-16 |
| 222 | Vegeta Attacks | Manga Canon | 1994-03-23 |
| 223 | Next Up, Goku | Manga Canon | 1994-04-13 |
| 224 | Battle Supreme | Manga Canon | 1994-04-20 |
| 225 | Eighteen Unmasks | Manga Canon | 1994-04-27 |
| 226 | Pay to Win | Manga Canon | 1994-05-04 |
| 227 | Heart of a Villain | Manga Canon | 1994-05-18 |
| 228 | The Dark Prince Returns | Manga Canon | 1994-05-25 |
| 229 | Vegeta's Pride | Mixed Canon/Filler | 1994-06-15 |
| 230 | The Long Awaited Fight | Manga Canon | 1994-06-22 |
| 231 | Magic Ball of Buu | Manga Canon | 1994-06-29 |
| 232 | Buu is Hatched | Manga Canon | 1994-07-06 |
| 233 | The Losses Begin | Manga Canon | 1994-07-13 |
| 234 | The Terror of Mr. Buu | Manga Canon | 1994-07-27 |
| 235 | Meal Time | Manga Canon | 1994-08-03 |
| 236 | The Warrior's Decision | Manga Canon | 1994-08-17 |
| 237 | Final Atonement | Manga Canon | 1994-08-24 |
| 238 | Evil Lives On | Manga Canon | 1994-08-31 |
| 239 | Find the Dragon Balls | Manga Canon | 1994-09-07 |
| 240 | Revival | Manga Canon | 1994-09-21 |
| 241 | Global Announcement | Manga Canon | 1994-09-28 |
| 242 | Learn to Fuse! | Manga Canon | 1994-10-12 |
| 243 | The Z Sword | Manga Canon | 1994-10-19 |
| 244 | Race to Capsule Corp. | Manga Canon | 1994-11-02 |
| 245 | Super Saiyan 3?! | Manga Canon | 1994-11-09 |
| 246 | Buu's Mutiny | Manga Canon | 1994-11-16 |
| 247 | The Fusion Dance | Manga Canon | 1994-11-23 |
| 248 | Goku's Time is Up | Manga Canon | 1994-11-30 |
| 249 | Return to Other World | Manga Canon | 1994-12-07 |
| 250 | Out from the Broken Sword | Manga Canon | 1994-12-14 |
| 251 | Gotenks Is Born | Mixed Canon/Filler | 1994-12-21 |
| 252 | Unlikely Friendship | Manga Canon | 1995-01-11 |
| 253 | I Kill No More | Manga Canon | 1995-01-25 |
| 254 | The Evil of Men | Manga Canon | 1995-02-01 |
| 255 | Buu Against Buu | Manga Canon | 1995-02-08 |
| 256 | Empty Planet | Manga Canon | 1995-02-15 |
| 257 | Time Struggle | Manga Canon | 1995-02-22 |
| 258 | Super Moves of Gotenks | Manga Canon | 1995-03-01 |
| 259 | Trapped In Forever | Manga Canon | 1995-03-08 |
| 260 | Feeding Frenzy | Manga Canon | 1995-03-15 |
| 261 | Gotenks Is Awesome! | Manga Canon | 1995-03-22 |
| 262 | Unlucky Break | Manga Canon | 1995-04-26 |
| 263 | A Whole New Gohan | Manga Canon | 1995-05-03 |
| 264 | Search for Survivors | Manga Canon | 1995-05-17 |
| 265 | Majin-Buu Transforms | Manga Canon | 1995-05-24 |
| 266 | The Old Kai's Weapon | Manga Canon | 1995-05-31 |
| 267 | Ready to Fuse? | Manga Canon | 1995-06-07 |
| 268 | Union of Rivals | Manga Canon | 1995-06-28 |
| 269 | Meet Vegito | Manga Canon | 1995-07-05 |
| 270 | Rip in the Universe | Manga Canon | 1995-07-12 |
| 271 | Vegito… Downsized | Manga Canon | 1995-07-19 |
| 272 | The Incredible Fighting Candy | Manga Canon | 1995-07-26 |
| 273 | The Innards of Buu | Manga Canon | 1995-08-02 |
| 275 | Deadly Vision | Manga Canon | 1995-08-16 |
| 276 | Evil Kid Buu! | Manga Canon | 1995-08-23 |
| 277 | End of Earth | Manga Canon | 1995-09-06 |
| 278 | True Saiyans Fight Alone | Manga Canon | 1995-09-13 |
| 279 | Battle for the Universe Begins | Manga Canon | 1995-09-20 |
| 280 | Vegeta's Respect | Manga Canon | 1995-10-18 |
| 281 | Minute of Desperation | Manga Canon | 1995-11-01 |
| 282 | Old Buu Emerges | Manga Canon | 1995-11-08 |
| 283 | Earth Reborn | Manga Canon | 1995-11-15 |
| 284 | Call to Action | Manga Canon | 1995-11-22 |
| 285 | People of Earth Unite | Manga Canon | 1995-11-29 |
| 286 | Spirit Bomb Triumphant | Manga Canon | 1995-12-13 |
| 287 | Celebrations with Majin Buu | Mixed Canon/Filler | 1995-12-20 |
| 289 | Granddaughter Pan | Manga Canon | 1996-01-17 |
| 290 | Buu's Reincarnation | Manga Canon | 1996-01-24 |
| 291 | Goku's Next Journey | Manga Canon | 1996-01-31 |
Dragon Ball Z filler list
It wouldn't be wrong to deem Dragon Ball Z as perhaps the most popular and adored anime series of viewers all around the globe. Since its start in 1989, the anime has constantly drawn viewers in with its adventure and martial arts-based combats.
Are you planning to finally give this series a shot or binge watch it all over again? If yes, then make sure to read this article fully to know which episodes are worth watching and crucial to Goku's plot and quest to protect Earth from outer space asteroids and villains.
How many episodes does Dragon Ball Z have?
Based on the forty-two volume long manga series written by Akira Toriyama, Dragon Ball Z greenlit our television screens between 1989 and 1996. It showed how the adult Goku, along with his friends guarded Earth against intergalactic conquers and fighters.
The series ran for almost eight years and consisted of a total of 291 episodes. But is every single episode important to the manga plot or just a filler episode to keep the viewers entertained?
How many filler episodes does Dragon Ball Z have?
With a total of thirty nine reported filler and five reported canon and filler mixed episodes, Dragon Ball Z has a moderate to low filler rate of 13%. You can find a list of these filler episodes on our site and skip through them if you are short on time and want to save yourself from getting distracted by irrelevant characters and subplots.
But remember to get back to these filler episodes whenever you are free as every watcher agrees that they are a great source of entertainment and definitely worth watching!