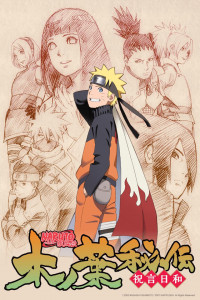 | # | Title | Type | Airdate |
| --- | --- | --- | --- |
| 1 | Homecoming | Mixed Canon/Filler | 2007-02-15 |
| 2 | The Akatsuki Makes Its Move | Mixed Canon/Filler | 2007-02-15 |
| 3 | The Results of Training | Mixed Canon/Filler | 2007-02-22 |
| 4 | The Jinchuriki of the Sand | Mixed Canon/Filler | 2007-03-01 |
| 5 | The Kazekage Stands Tall | Mixed Canon/Filler | 2007-03-15 |
| 6 | Mission Cleared | Mixed Canon/Filler | 2007-03-29 |
| 7 | Run, Kankuro | Mixed Canon/Filler | 2007-03-29 |
| 8 | Team Kakashi, Deployed | Mixed Canon/Filler | 2007-04-12 |
| 9 | The Jinchuriki's Tears | Mixed Canon/Filler | 2007-04-12 |
| 10 | Sealing Jutsu: Nine Phantom Dragons | Mixed Canon/Filler | 2007-04-19 |
| 11 | The Medical Ninja's Student | Mixed Canon/Filler | 2007-04-26 |
| 12 | The Retired Granny's Determination | Mixed Canon/Filler | 2007-05-03 |
| 13 | A Meeting With Destiny | Mixed Canon/Filler | 2007-05-10 |
| 14 | Naruto's Growth | Mixed Canon/Filler | 2007-05-17 |
| 15 | The Secret Weapon is Called…. | Mixed Canon/Filler | 2007-05-24 |
| 16 | The Secret of Jinchuriki | Mixed Canon/Filler | 2007-05-31 |
| 17 | The Death of Gaara! | Mixed Canon/Filler | 2007-06-07 |
| 18 | Charge Tactic! Button Hook Entry!! | Mixed Canon/Filler | 2007-06-21 |
| 19 | Traps Activate! Team Guy's Enemies | Mixed Canon/Filler | 2007-07-05 |
| 20 | Hiruko vs. Two Kunoichi! | Manga Canon | 2007-07-19 |
| 21 | Sasori's Real Face | Manga Canon | 2007-07-26 |
| 22 | Chiyo's Secret Skills | Manga Canon | 2007-08-02 |
| 23 | Father and Mother | Manga Canon | 2007-08-02 |
| 24 | The Third Kazekage | Mixed Canon/Filler | 2007-08-09 |
| 25 | Three Minutes Between Life and Death | Mixed Canon/Filler | 2007-08-16 |
| 26 | Puppet Fight: 10 vs. 100! | Manga Canon | 2007-08-23 |
| 27 | Impossible Dream | Manga Canon | 2007-08-30 |
| 28 | Beasts! Alive Again! | Filler | 2007-09-13 |
| 29 | Kakashi Enlightened! | Manga Canon | 2007-09-27 |
| 30 | Aesthetics of an Instant | Manga Canon | 2007-09-27 |
| 31 | The Legacy! | Manga Canon | 2007-10-18 |
| 32 | Return of the Kazekage | Manga Canon | 2007-10-25 |
| 33 | The New Target | Manga Canon | 2007-11-08 |
| 34 | Formation! New Team Kakashi! | Manga Canon | 2007-11-15 |
| 35 | An Unnecessary Addition | Manga Canon | 2007-11-22 |
| 36 | The Fake Smile | Manga Canon | 2007-11-29 |
| 37 | Untitled | Manga Canon | 2007-11-29 |
| 38 | Simulation | Manga Canon | 2007-12-06 |
| 39 | The Tenchi Bridge | Manga Canon | 2007-12-13 |
| 40 | Nine-Tails Unleashed | Manga Canon | 2007-12-20 |
| 41 | The Top-Secret Mission Begins | Manga Canon | 2007-12-20 |
| 42 | Orochimaru vs. Jinchuriki | Manga Canon | 2008-01-10 |
| 43 | Sakura's Tears | Manga Canon | 2008-01-17 |
| 44 | The Secret of the Battle! | Manga Canon | 2008-01-24 |
| 45 | The Consequences of Betrayal | Mixed Canon/Filler | 2008-01-31 |
| 46 | The Unfinished Page | Manga Canon | 2008-02-07 |
| 47 | Infiltration: The Den of the Snake! | Manga Canon | 2008-02-14 |
| 48 | Bonds | Manga Canon | 2008-02-28 |
| 49 | Something Important… | Mixed Canon/Filler | 2008-03-06 |
| 50 | The Picture Book's Story | Mixed Canon/Filler | 2008-03-13 |
| 51 | Reunion | Manga Canon | 2008-03-20 |
| 52 | The Power of the Uchiha | Manga Canon | 2008-03-20 |
| 53 | Title | Manga Canon | 2008-04-03 |
| 54 | Nightmare | Mixed Canon/Filler | 2008-04-03 |
| 55 | Wind | Manga Canon | 2008-04-17 |
| 56 | Squirming | Mixed Canon/Filler | 2008-04-24 |
| 57 | Robbed of Sleep | Filler | 2008-05-08 |
| 58 | Loneliness | Filler | 2008-05-08 |
| 59 | A New Enemy | Filler | 2008-05-15 |
| 60 | Impermanence | Filler | 2008-05-22 |
| 61 | Contact | Filler | 2008-05-29 |
| 62 | Teammate | Filler | 2008-06-05 |
| 63 | The Two Kings | Filler | 2008-06-19 |
| 64 | The Jet-Black Signal Fire | Filler | 2008-07-03 |
| 65 | Lockdown of Darkness | Filler | 2008-07-03 |
| 66 | Revived Souls | Filler | 2008-07-10 |
| 67 | Everyone's Struggle to the Death | Filler | 2008-07-24 |
| 68 | Moment of Awakening | Filler | 2008-07-31 |
| 69 | Despair | Filler | 2008-07-31 |
| 70 | Resonance | Filler | 2008-08-07 |
| 71 | My Friend | Filler | 2008-08-14 |
| 72 | The Quietly Approaching Threat | Manga Canon | 2008-08-21 |
| 73 | Akatsuki's Invasion | Manga Canon | 2008-08-28 |
| 74 | Under the Starry Sky | Manga Canon | 2008-09-04 |
| 75 | The Old Monk's Prayer | Manga Canon | 2008-09-11 |
| 76 | The Next Step | Manga Canon | 2008-09-25 |
| 77 | Climbing Silver | Manga Canon | 2008-09-25 |
| 78 | The Judgment | Manga Canon | 2008-10-02 |
| 79 | Unfulfilled Scream | Manga Canon | 2008-10-02 |
| 80 | Last Words | Manga Canon | 2008-10-16 |
| 81 | Sad News | Manga Canon | 2008-10-23 |
| 82 | Team Ten | Manga Canon | 2008-10-30 |
| 83 | Target: Locked On | Manga Canon | 2008-11-06 |
| 84 | Kakuzu's Abilities | Manga Canon | 2008-11-13 |
| 85 | Terrifying Secret | Manga Canon | 2008-11-20 |
| 86 | Shikamaru's Genius | Manga Canon | 2008-12-04 |
| 87 | When You Curse Someone, You Dig Your Own Grave | Manga Canon | 2008-12-04 |
| 88 | Wind Style: Rasen Shuriken! | Manga Canon | 2008-12-11 |
| 89 | The Price of Power | Mixed Canon/Filler | 2008-12-18 |
| 90 | A Shinobi's Determination | Mixed Canon/Filler | 2008-12-25 |
| 91 | Orochimaru's Hideout Discovered | Filler | 2009-01-08 |
| 92 | Encounter | Filler | 2009-01-15 |
| 93 | Connecting Hearts | Filler | 2009-01-22 |
| 94 | A Night of Rain | Filler | 2009-01-29 |
| 95 | The Two Charms | Filler | 2009-02-05 |
| 96 | The Unseeing Enemy | Filler | 2009-02-12 |
| 97 | The Labyrinth of Distorted Reflection | Filler | 2009-02-19 |
| 98 | The Target Appears | Filler | 2009-02-26 |
| 99 | The Rampaging Tailed Beast | Filler | 2009-03-05 |
| 100 | Inside the Mist | Filler | 2009-03-12 |
| 101 | Everyone's Feelings | Filler | 2009-03-26 |
| 102 | Regroup! | Filler | 2009-03-26 |
| 103 | The Four-Corner Sealing Barrier | Filler | 2009-04-09 |
| 104 | Breaking the Crystal Style | Filler | 2009-04-09 |
| 105 | The Battle Over the Barrier | Filler | 2009-04-16 |
| 106 | Red Camellia | Filler | 2009-04-23 |
| 107 | Strange Bedfellows | Filler | 2009-04-30 |
| 108 | Guidepost of the Camellia | Filler | 2009-05-07 |
| 109 | Cursed Seal Counterattack | Filler | 2009-05-14 |
| 110 | Memory of Guilt | Filler | 2009-05-21 |
| 111 | Shattered Promise | Filler | 2009-05-28 |
| 112 | A Place to Return To | Filler | 2009-06-04 |
| 113 | The Serpent's Pupil | Manga Canon | 2009-06-11 |
| 114 | Eye of a Hawk | Manga Canon | 2009-06-18 |
| 115 | Zabuza's Blade | Mixed Canon/Filler | 2009-06-25 |
| 116 | Guardian of the Iron Wall | Manga Canon | 2009-07-02 |
| 117 | Jugo of the Northern Hideout | Manga Canon | 2009-07-09 |
| 118 | Formation! | Manga Canon | 2009-07-23 |
| 119 | Kakashi Chronicles: A Boy's Life on the Battlefield, Part 1 | Manga Canon | 2009-07-30 |
| 120 | Kakashi Chronicles: A Boy's Life on the Battlefield, Part 2 | Manga Canon | 2009-07-30 |
| 121 | Assemble | Manga Canon | 2009-08-06 |
| 122 | The Hunt | Manga Canon | 2009-08-13 |
| 123 | Clash! | Manga Canon | 2009-08-20 |
| 124 | Art | Manga Canon | 2009-08-27 |
| 125 | Disappearance | Manga Canon | 2009-09-03 |
| 126 | Twilight | Manga Canon | 2009-09-10 |
| 127 | Tales of a Gutsy Ninja ~Jiraiya Ninja Scroll~ Part 1 | Mixed Canon/Filler | 2009-09-24 |
| 128 | Tales of a Gutsy Ninja ~Jiraiya Ninja Scroll~ Part 2 | Mixed Canon/Filler | 2009-09-24 |
| 129 | Infiltrate! The Village Hidden in the Rain | Manga Canon | 2009-10-08 |
| 130 | The Man Who Became God | Manga Canon | 2009-10-08 |
| 131 | Honored Sage Mode! | Manga Canon | 2009-10-15 |
| 132 | In Attendance, the Six Paths of Pain | Manga Canon | 2009-10-22 |
| 133 | The Tale of Jiraiya the Gallant | Manga Canon | 2009-10-29 |
| 134 | Banquet Invitation | Manga Canon | 2009-11-05 |
| 135 | The Longest Moment… | Manga Canon | 2009-11-19 |
| 136 | The Light & Dark of the Mangekyo Sharingan | Manga Canon | 2009-11-19 |
| 137 | Amaterasu! | Manga Canon | 2009-11-26 |
| 138 | The End | Manga Canon | 2009-12-03 |
| 139 | The Mystery of Tobi | Manga Canon | 2009-12-10 |
| 140 | Fate | Manga Canon | 2009-12-17 |
| 141 | Truth | Manga Canon | 2009-12-24 |
| 142 | Battle of Unraikyo | Manga Canon | 2010-01-07 |
| 143 | The Eight Tails Vs. Sasuke | Manga Canon | 2010-01-14 |
| 144 | Wanderer | Filler | 2010-01-21 |
| 145 | Successor of the Forbidden Jutsu | Filler | 2010-01-28 |
| 146 | The Successor's Wish | Filler | 2010-02-04 |
| 147 | Rogue Ninja's Past | Filler | 2010-02-11 |
| 148 | Heir to Darkness | Filler | 2010-02-18 |
| 149 | Separation | Filler | 2010-02-25 |
| 150 | The Forbidden Jutsu Released | Filler | 2010-03-04 |
| 151 | Master and Student | Filler | 2010-03-11 |
| 152 | Somber News | Manga Canon | 2010-03-25 |
| 153 | Following the Master's Shadow | Manga Canon | 2010-03-25 |
| 154 | Decryption | Manga Canon | 2010-04-08 |
| 155 | The First Challenge | Manga Canon | 2010-04-08 |
| 156 | Surpassing the Master | Manga Canon | 2010-04-15 |
| 157 | Assault On the Leaf Village! | Manga Canon | 2010-04-22 |
| 158 | Power to Believe | Manga Canon | 2010-04-29 |
| 159 | Pain Vs. Kakashi | Manga Canon | 2010-05-06 |
| 160 | Mystery of Pain | Manga Canon | 2010-05-13 |
| 161 | Surname Is Sarutobi! Given Name, Konohamaru! | Manga Canon | 2010-05-20 |
| 162 | Pain to the World | Manga Canon | 2010-05-27 |
| 163 | Explosion! Sage Mode | Manga Canon | 2010-06-03 |
| 164 | Danger! Sage Mode Limit Reached | Manga Canon | 2010-06-10 |
| 165 | Nine Tails, Captured! | Manga Canon | 2010-06-17 |
| 166 | Confessions | Manga Canon | 2010-06-24 |
| 167 | Planetary Devastation | Manga Canon | 2010-07-01 |
| 168 | Fourth Hokage | Manga Canon | 2010-07-15 |
| 169 | The Two Students | Manga Canon | 2010-07-22 |
| 170 | Big Adventure! The Quest for the Fourth Hokage's Legacy, Part 1 | Filler | 2010-07-29 |
| 171 | Big Adventure! The Quest for the Fourth Hokage's Legacy, Part 2 | Filler | 2010-07-29 |
| 172 | Meeting | Manga Canon | 2010-08-05 |
| 173 | Origin of Pain | Manga Canon | 2010-08-12 |
| 174 | Tale of Naruto Uzumaki | Manga Canon | 2010-08-19 |
| 175 | Hero of the Hidden Leaf | Manga Canon | 2010-08-26 |
| 176 | Rookie Instructor Iruka | Filler | 2010-09-02 |
| 177 | Iruka's Ordeal | Filler | 2010-09-09 |
| 178 | Iruka's Decision | Filler | 2010-09-16 |
| 179 | Kakashi Hatake, the Jonin in Charge | Filler | 2010-09-30 |
| 180 | Inari's Courage Put to the Test | Filler | 2010-10-07 |
| 181 | Naruto's School of Revenge | Filler | 2010-10-14 |
| 182 | Gaara's Bond | Filler | 2010-10-21 |
| 183 | Naruto: Outbreak | Filler | 2010-10-28 |
| 184 | Deploy! Team Tenten | Filler | 2010-11-04 |
| 185 | Animal District | Filler | 2010-11-11 |
| 186 | Ah, the Medicine of Youth | Filler | 2010-11-18 |
| 187 | Gutsy Master and Student: The Training | Filler | 2010-11-25 |
| 188 | Record of the Gutsy Ninja Master and Student | Filler | 2010-11-25 |
| 189 | Sasuke's Paw Encyclopedia | Filler | 2010-12-02 |
| 190 | Naruto and the Old Soldier | Filler | 2010-12-09 |
| 191 | Kakashi Love Song | Filler | 2010-12-16 |
| 192 | Neji Chronicles | Filler | 2010-12-23 |
| 193 | The Man Who Died Twice | Filler | 2011-01-06 |
| 194 | The Worst Three-Legged Race | Filler | 2011-01-13 |
| 195 | Team 10's Teamwork | Filler | 2011-01-20 |
| 196 | Drive Towards Darkness | Filler | 2011-01-27 |
| 197 | The Sixth Hokage Danzo | Manga Canon | 2011-02-10 |
| 198 | Five Kage Summit's Eve | Manga Canon | 2011-02-10 |
| 199 | Enter the Five Kage! | Manga Canon | 2011-02-17 |
| 200 | Naruto's Plea | Manga Canon | 2011-02-24 |
| 201 | Painful Decision | Manga Canon | 2011-03-03 |
| 202 | Racing Lightning | Manga Canon | 2011-03-10 |
| 203 | Sasuke's Ninja Way | Manga Canon | 2011-03-17 |
| 204 | Power of the Five Kage | Manga Canon | 2011-03-24 |
| 205 | Declaration of War | Manga Canon | 2011-03-31 |
| 206 | Sakura's Feelings | Manga Canon | 2011-04-07 |
| 207 | The Tailed Beast vs. The Tailless Tailed Beast | Manga Canon | 2011-04-14 |
| 208 | As One's Friend | Manga Canon | 2011-04-21 |
| 209 | Danzo's Right Arm | Manga Canon | 2011-04-28 |
| 210 | The Forbidden Visual Jutsu | Manga Canon | 2011-05-05 |
| 211 | Danzo Shimura | Manga Canon | 2011-05-12 |
| 212 | Sakura's Resolve | Manga Canon | 2011-05-19 |
| 213 | Lost Bonds | Mixed Canon/Filler | 2011-05-26 |
| 214 | The Burden | Manga Canon | 2011-06-02 |
| 215 | Two Fates | Manga Canon | 2011-06-09 |
| 216 | High-Level Shinobi | Manga Canon | 2011-06-16 |
| 217 | The Infiltrator | Manga Canon | 2011-06-23 |
| 218 | The Five Great Nations Mobilize | Manga Canon | 2011-06-30 |
| 219 | Kakashi Hatake, The Hokage | Manga Canon | 2011-07-07 |
| 220 | Prophecy of the Great Lord Elder | Manga Canon | 2011-07-21 |
| 221 | Storage | Manga Canon | 2011-07-28 |
| 222 | The Five Kage's Decision | Manga Canon | 2011-07-28 |
| 223 | The Young Man and the Sea | Filler | 2011-08-04 |
| 224 | The Ninja of Benisu | Filler | 2011-08-11 |
| 225 | The Cursed Ghost Ship | Filler | 2011-08-18 |
| 226 | Battleship Island | Filler | 2011-08-25 |
| 227 | The Forgotten Island | Filler | 2011-09-01 |
| 228 | Fight! Rock Lee! | Filler | 2011-09-08 |
| 229 | Eat or Die! Mushrooms from Hell | Filler | 2011-09-22 |
| 230 | Revenge of the Shadow Clones | Filler | 2011-09-29 |
| 231 | The Closed Route | Filler | 2011-10-06 |
| 232 | The Girls Get-Together | Filler | 2011-10-13 |
| 233 | Naruto's Imposter | Filler | 2011-10-20 |
| 234 | Naruto's Favorite Student | Filler | 2011-10-27 |
| 235 | The Kunoichi of Nadeshiko Village | Filler | 2011-11-03 |
| 236 | Friends You Can Count On | Filler | 2011-11-10 |
| 237 | Ah, My Hero Lady Tsunade! | Filler | 2011-11-24 |
| 238 | Sai's Day Off | Filler | 2011-12-01 |
| 239 | The Legendary Ino-Shika-Cho Trio | Filler | 2011-12-08 |
| 240 | Kiba's Determination | Filler | 2011-12-15 |
| 241 | Kakashi, My Eternal Rival! | Filler | 2011-12-22 |
| 242 | Naruto's Vow | Filler | 2011-12-28 |
| 243 | Land Ahoy! Is This the Island of Paradise? | Manga Canon | 2012-01-05 |
| 244 | Killer Bee and Motoi | Manga Canon | 2012-01-12 |
| 245 | The Next Challenge! Naruto vs. The Nine Tails!! | Manga Canon | 2012-01-19 |
| 246 | The Orange Spark | Manga Canon | 2012-01-26 |
| 247 | Target: Nine Tails | Manga Canon | 2012-02-02 |
| 248 | The Fourth Hokage's Death Match | Manga Canon | 2012-02-09 |
| 249 | Thank You | Manga Canon | 2012-02-09 |
| 250 | Battle in Paradise! the Odd Beast vs. the Monster! | Manga Canon | 2012-02-16 |
| 251 | The Man Named Kisame | Manga Canon | 2012-02-23 |
| 252 | The Angelic Herald of Death | Manga Canon | 2012-03-01 |
| 253 | The Bridge to Peace | Manga Canon | 2012-03-08 |
| 254 | The Super Secret S-Rank Mission | Manga Canon | 2012-03-15 |
| 255 | The Artist Returns | Manga Canon | 2012-03-22 |
| 256 | Assemble! Allied Shinobi Forces! | Manga Canon | 2012-03-29 |
| 257 | Meeting | Filler | 2012-04-05 |
| 258 | Rivals | Filler | 2012-04-12 |
| 259 | Rift | Filler | 2012-04-19 |
| 260 | Parting | Filler | 2012-04-26 |
| 261 | For My Friend | Manga Canon | 2012-05-03 |
| 262 | War Begins! | Manga Canon | 2012-05-10 |
| 263 | Sai and Shin | Manga Canon | 2012-05-17 |
| 264 | Secrets of the Reanimation Jutsu | Manga Canon | 2012-05-24 |
| 265 | An Old Nemesis Returns | Manga Canon | 2012-05-31 |
| 266 | The First and Last Opponent | Manga Canon | 2012-06-07 |
| 267 | The Brilliant Military Advisor of the Hidden Leaf | Manga Canon | 2012-06-21 |
| 268 | Battleground! | Manga Canon | 2012-06-28 |
| 269 | Forbidden Words | Manga Canon | 2012-07-05 |
| 270 | Golden Bonds | Manga Canon | 2012-07-19 |
| 271 | Road to Sakura | Filler | 2012-07-26 |
| 272 | Mifune vs. Hanzo | Manga Canon | 2012-08-02 |
| 273 | True Kindness | Manga Canon | 2012-08-09 |
| 274 | The Complete Ino-Shika-Cho Formation! | Manga Canon | 2012-08-09 |
| 275 | A Message from the Heart | Manga Canon | 2012-08-16 |
| 276 | Attack of the Gedo Statue | Manga Canon | 2012-08-23 |
| 277 | Unison Sign | Manga Canon | 2012-08-30 |
| 278 | Medic Ninja in Danger | Manga Canon | 2012-09-06 |
| 279 | White Zetsu's Trap | Filler | 2012-09-13 |
| 280 | Aesthetics of an Artist | Filler | 2012-09-20 |
| 281 | The Allied Mom Force! | Filler | 2012-09-27 |
| 282 | The Secret Origin of the Ultimate Tag Team! | Manga Canon | 2012-10-04 |
| 283 | Two Suns | Manga Canon | 2012-10-11 |
| 284 | Helmet Splitter: Jinin Akebino! | Filler | 2012-10-18 |
| 285 | User of the Scorch Style: Pakura of the Sand! | Filler | 2012-10-25 |
| 286 | Things You Can't Get Back | Filler | 2012-11-01 |
| 287 | One Worth Betting On | Filler | 2012-11-01 |
| 288 | Danger: Jinpachi and Kushimaru! | Filler | 2012-11-08 |
| 289 | The Lightning Blade: Ameyuri Ringo! | Filler | 2012-11-15 |
| 290 | Power: Episode 1 | Filler | 2012-11-22 |
| 291 | Power: Episode 2 | Filler | 2012-11-29 |
| 292 | Power: Episode 3 | Filler | 2012-12-06 |
| 293 | Power: Episode 4 | Filler | 2012-12-13 |
| 294 | Power: Episode 5 | Filler | 2012-12-20 |
| 295 | Power: Episode Final | Filler | 2013-01-10 |
| 296 | Naruto Enters the Battle | Manga Canon | 2013-01-17 |
| 297 | A Father's Hope, a Mother's Love | Manga Canon | 2013-01-24 |
| 298 | Contact! Naruto vs. Itachi | Manga Canon | 2013-01-31 |
| 299 | The Acknowledged One | Manga Canon | 2013-02-07 |
| 300 | The Mizukage, the Giant Clam, and the Mirage | Manga Canon | 2013-02-14 |
| 301 | Paradox | Manga Canon | 2013-02-21 |
| 302 | Terror! the Steam Imp | Manga Canon | 2013-02-28 |
| 303 | Ghosts from the Past | Filler | 2013-03-07 |
| 304 | The Underworld Transfer Jutsu | Filler | 2013-03-14 |
| 305 | The Vengeful | Filler | 2013-03-21 |
| 306 | The Heart's Eye | Filler | 2013-03-28 |
| 307 | Fade Into the Moonlight | Filler | 2013-04-04 |
| 308 | Crescent Moon Night | Filler | 2013-04-11 |
| 309 | The A-Rank Mission: Food Fight! | Filler | 2013-04-18 |
| 310 | The Fallen Castle | Filler | 2013-04-25 |
| 311 | Prologue of Road to Ninja | Filler | 2013-05-02 |
| 312 | The Old Master and the Dragon's Eye | Filler | 2013-05-09 |
| 313 | Rain Followed by Snow, with Some Lightning | Filler | 2013-05-16 |
| 314 | The Sad Sun Shower | Filler | 2013-05-23 |
| 315 | Lingering Snow | Filler | 2013-05-30 |
| 316 | The Reanimated Allied Forces | Filler | 2013-06-06 |
| 317 | Shino vs. Torune | Filler | 2013-06-13 |
| 318 | A Hole in the Heart: the Other Jinchuriki | Filler | 2013-06-20 |
| 319 | The Soul Living Inside the Puppet | Filler | 2013-06-27 |
| 320 | Run, Omoi! | Filler | 2013-07-04 |
| 321 | Reinforcements Arrive | Manga Canon | 2013-07-18 |
| 322 | Madara Uchiha | Manga Canon | 2013-07-25 |
| 323 | The Five Kage Assemble | Manga Canon | 2013-08-01 |
| 324 | The Unbreakable Mask and the Shattered Bubble | Mixed Canon/Filler | 2013-08-08 |
| 325 | Jinchuriki vs. Jinchuriki! | Manga Canon | 2013-08-15 |
| 326 | Four Tails, the King of Sage Monkeys | Manga Canon | 2013-08-22 |
| 327 | Nine Tails | Mixed Canon/Filler | 2013-08-29 |
| 328 | Kurama | Mixed Canon/Filler | 2013-08-29 |
| 329 | Two-Man Team | Manga Canon | 2013-09-05 |
| 330 | Promise of Victory | Mixed Canon/Filler | 2013-09-12 |
| 331 | Eyes That See in the Dark | Mixed Canon/Filler | 2013-09-19 |
| 332 | The Will of Stone | Manga Canon | 2013-09-26 |
| 333 | The Risks of the Reanimation Jutsu | Manga Canon | 2013-10-03 |
| 334 | Sibling Tag Team | Manga Canon | 2013-10-10 |
| 335 | To Each Their Own Leaf | Manga Canon | 2013-10-24 |
| 336 | Kabuto Yakushi | Manga Canon | 2013-10-31 |
| 337 | The Izanami Activated | Manga Canon | 2013-11-07 |
| 338 | Izanagi and Izanami | Mixed Canon/Filler | 2013-11-14 |
| 339 | I Will Love You Always | Manga Canon | 2013-11-21 |
| 340 | Reanimation Jutsu, Release! | Manga Canon | 2013-11-28 |
| 341 | Orochimaru's Return | Manga Canon | 2013-12-05 |
| 342 | Secret of the Transportation Technique | Manga Canon | 2013-12-12 |
| 343 | Who Are You? | Manga Canon | 2013-12-19 |
| 344 | Obito and Madara | Manga Canon | 2014-01-09 |
| 345 | I'm in Hell | Manga Canon | 2014-01-16 |
| 346 | World of Dreams | Mixed Canon/Filler | 2014-01-23 |
| 347 | Creeping Shadow | Filler | 2014-01-23 |
| 348 | The New Akatsuki | Filler | 2014-01-30 |
| 349 | Kakashi: Shadow of the ANBU Black Ops – A Mask That Hides the Heart | Filler | 2014-02-06 |
| 350 | Kakashi: Shadow of the ANBU Black Ops – Minato's Death | Filler | 2014-02-13 |
| 351 | Kakashi: Shadow of the ANBU Black Ops: Hashirama's Cells | Filler | 2014-02-20 |
| 352 | Kakashi: Shadow of the ANBU Black Ops: The Rogue Ninja Orochimaru | Filler | 2014-02-27 |
| 353 | Kakashi: Shadow of the ANBU Black Ops – Orochimaru's Test Subjects | Filler | 2014-03-06 |
| 354 | Kakashi: Shadow of the ANBU Black Ops – Their Own Paths | Filler | 2014-03-06 |
| 355 | Kakashi: Shadow of the ANBU Black Ops – the Targeted Sharingan | Filler | 2014-03-13 |
| 356 | Kakashi: Shadow of the ANBU Black Ops – a Shinobi of the Leaf | Filler | 2014-03-20 |
| 357 | Kakashi: Shadow of the ANBU Black Ops – an Uchiha ANBU | Filler | 2014-04-03 |
| 358 | Kakashi: Shadow of the ANBU Black Ops – Coup D'État | Filler | 2014-04-10 |
| 359 | Kakashi: Shadow of the ANBU Black Ops – the Night of the Tragedy | Filler | 2014-04-17 |
| 360 | Kakashi: Shadow of the ANBU Black Ops – Jonin Leader | Filler | 2014-04-24 |
| 361 | Kakashi: Shadow of the ANBU Black Ops – Squad Seven | Filler | 2014-05-08 |
| 362 | Kakashi's Resolve | Mixed Canon/Filler | 2014-05-15 |
| 363 | The Allied Shinobi Forces Jutsu | Manga Canon | 2014-05-22 |
| 364 | The Ties That Bind | Manga Canon | 2014-06-05 |
| 365 | Those Who Dance in the Shadows | Manga Canon | 2014-06-12 |
| 366 | The All-Knowing | Manga Canon | 2014-06-19 |
| 367 | Hashirama and Madara | Manga Canon | 2014-07-03 |
| 368 | Era of Warring States | Manga Canon | 2014-07-10 |
| 369 | My True Dream | Manga Canon | 2014-07-24 |
| 370 | Sasuke's Answer | Manga Canon | 2014-07-31 |
| 371 | Hole | Manga Canon | 2014-08-07 |
| 372 | Something to Fill the Hole | Manga Canon | 2014-08-14 |
| 373 | Team 7, Assemble! | Manga Canon | 2014-08-21 |
| 374 | The New Three-Way Deadlock | Manga Canon | 2014-08-28 |
| 375 | Kakashi vs. Obito | Manga Canon | 2014-09-04 |
| 376 | The Directive to Take the Nine Tails | Filler | 2014-09-11 |
| 377 | Naruto vs. Mecha Naruto | Filler | 2014-09-11 |
| 378 | The Ten Tails' Jinchuriki | Manga Canon | 2014-09-18 |
| 379 | An Opening | Manga Canon | 2014-09-25 |
| 380 | The Day Naruto Was Born | Manga Canon | 2014-10-02 |
| 381 | The Divine Tree | Manga Canon | 2014-10-09 |
| 382 | A Shinobi's Dream | Manga Canon | 2014-10-16 |
| 383 | Pursuing Hope | Manga Canon | 2014-10-23 |
| 384 | A Heart Filled With Comrades | Manga Canon | 2014-10-30 |
| 385 | Obito Uchiha | Mixed Canon/Filler | 2014-11-06 |
| 386 | I'm Always Watching | Mixed Canon/Filler | 2014-11-13 |
| 387 | The Promise That Was Kept | Manga Canon | 2014-11-20 |
| 388 | My First Friend | Filler | 2014-11-27 |
| 389 | The Adored Elder Sister | Filler | 2014-12-04 |
| 390 | Hanabi's Decision | Filler | 2014-12-04 |
| 391 | Madara Uchiha Arises | Manga Canon | 2014-12-11 |
| 392 | The Hidden Heart | Manga Canon | 2014-12-18 |
| 393 | A True Ending | Manga Canon | 2014-12-25 |
| 394 | The New Chunin Exams | Filler | 2015-01-08 |
| 395 | The Chunin Exams Begin! | Filler | 2015-01-15 |
| 396 | The Three Questions | Filler | 2015-01-22 |
| 397 | One Worthy As A Leader | Filler | 2015-01-29 |
| 398 | The Night Before the Second Exam | Filler | 2015-02-05 |
| 399 | Demon Desert Survival | Filler | 2015-02-12 |
| 400 | As a Taijutsu User | Filler | 2015-02-19 |
| 401 | The Ultimate | Filler | 2015-02-26 |
| 402 | Escape vs. Pursuit | Filler | 2015-03-05 |
| 403 | Unwavering Gutsiness | Filler | 2015-03-12 |
| 404 | Tenten's Troubles | Filler | 2015-03-19 |
| 405 | The Imprisoned Pair | Filler | 2015-03-26 |
| 406 | The Place Where I Belong | Filler | 2015-04-02 |
| 407 | The Yamanaka Clan: Secret Ninjutsu | Filler | 2015-04-09 |
| 408 | The Cursed Puppet | Filler | 2015-04-16 |
| 409 | Their Backs | Filler | 2015-04-23 |
| 410 | The Hidden Plot Set Into Motion | Filler | 2015-04-30 |
| 411 | The Targeted Tailed Beast | Filler | 2015-05-07 |
| 412 | Neji's Judgement | Filler | 2015-05-14 |
| 413 | Hopes Entrusted to the Future | Filler | 2015-05-21 |
| 414 | On the Brink of Death | Manga Canon | 2015-05-28 |
| 415 | The Two Mangekyo | Manga Canon | 2015-06-04 |
| 416 | The Formation of Team Minato | Filler | 2015-06-11 |
| 417 | You'll Be My Backup | Filler | 2015-06-25 |
| 418 | The Blue Beast vs Six Paths Madara | Manga Canon | 2015-07-02 |
| 419 | Papa's Youth | Mixed Canon/Filler | 2015-07-09 |
| 420 | The Eight Inner Gates Formation | Manga Canon | 2015-07-23 |
| 421 | The Sage of the Six Paths | Manga Canon | 2015-07-30 |
| 422 | The One Who Will Inherit | Filler | 2015-08-06 |
| 423 | Naruto's Rival | Filler | 2015-08-06 |
| 424 | To Rise Up | Manga Canon | 2015-08-13 |
| 425 | The Infinite Dream | Manga Canon | 2015-08-20 |
| 426 | The Infinite Tsukuyomi | Mixed Canon/Filler | 2015-08-27 |
| 427 | To the Dream World | Filler | 2015-09-03 |
| 428 | Where Tenten Belongs | Filler | 2015-09-03 |
| 429 | Killer Bee Rappuden, Part 1 | Filler | 2015-09-10 |
| 430 | Killer Bee Rappuden, Part 2 | Filler | 2015-09-17 |
| 431 | To See That Smile, Just One More Time | Filler | 2015-09-24 |
| 432 | The Loser Ninja | Filler | 2015-10-01 |
| 433 | The Search Mission | Filler | 2015-10-08 |
| 434 | Team Jiraiya | Filler | 2015-10-15 |
| 435 | Order of Priority | Filler | 2015-10-22 |
| 436 | The Masked Man | Filler | 2015-11-05 |
| 437 | The Sealed Power | Filler | 2015-11-12 |
| 438 | The Rules or a Comrade | Filler | 2015-11-19 |
| 439 | The Child of Prophecy | Filler | 2015-11-26 |
| 440 | The Caged Bird | Filler | 2015-12-03 |
| 441 | Returning Home | Filler | 2015-12-10 |
| 442 | The Mutual Path | Filler | 2015-12-17 |
| 443 | The Difference in Power | Filler | 2015-12-24 |
| 444 | Leaving the Village | Filler | 2016-01-14 |
| 445 | Pursuers | Filler | 2016-01-21 |
| 446 | Collision | Filler | 2016-01-28 |
| 447 | Another Moon | Filler | 2016-02-04 |
| 448 | Comrade | Filler | 2016-02-11 |
| 449 | The Shinobi Unite | Filler | 2016-02-18 |
| 450 | Rival | Filler | 2016-02-25 |
| 451 | Itachi's Story – Light and Darkness: Birth and Death | Mixed Canon/Filler | 2016-03-03 |
| 452 | Itachi's Story – Light and Darkness: the Genius | Mixed Canon/Filler | 2016-03-10 |
| 453 | Itachi's Story – Light and Darkness: The Pain of Living | Mixed Canon/Filler | 2016-03-17 |
| 454 | Itachi's Story – Light and Darkness: Shisui's Request | Mixed Canon/Filler | 2016-03-24 |
| 455 | Itachi's Story – Light and Darkness: Moonlit Night | Mixed Canon/Filler | 2016-04-07 |
| 456 | Itachi's Story – Light and Darkness: the Darkness of the Akatsuki | Mixed Canon/Filler | 2016-04-14 |
| 457 | Itachi's Story – Light and Darkness: Partner | Mixed Canon/Filler | 2016-04-21 |
| 458 | Itachi's Story – Light and Darkness: Truth | Mixed Canon/Filler | 2016-04-28 |
| 459 | She of the Beginning | Manga Canon | 2016-05-05 |
| 460 | Kaguya Otsutsuki | Mixed Canon/Filler | 2016-05-12 |
| 461 | Hagoromo and Hamura | Mixed Canon/Filler | 2016-05-19 |
| 462 | A Fabricated Past | Mixed Canon/Filler | 2016-05-26 |
| 463 | The No. 1 Most Unpredictable Ninja | Manga Canon | 2016-06-02 |
| 464 | Ninshū: The Ninja Creed | Filler | 2016-06-09 |
| 465 | Ashura and Indra | Filler | 2016-06-16 |
| 466 | The Tumultuous Journey | Filler | 2016-06-30 |
| 467 | Ashura's Decision | Filler | 2016-07-07 |
| 468 | The Successor | Filler | 2016-07-21 |
| 469 | A Special Mission | Filler | 2016-07-28 |
| 470 | Connecting Thoughts | Manga Canon | 2016-08-04 |
| 471 | The Two of Them…Always | Mixed Canon/Filler | 2016-08-11 |
| 472 | You Better… | Mixed Canon/Filler | 2016-08-18 |
| 473 | The Sharingan Revived | Manga Canon | 2016-08-25 |
| 474 | Congratulations | Manga Canon | 2016-09-01 |
| 475 | The Final Valley | Manga Canon | 2016-09-08 |
| 476 | The Final Battle | Manga Canon | 2016-09-29 |
| 477 | Naruto and Sasuke | Manga Canon | 2016-09-29 |
| 478 | The Unison Sign | Mixed Canon/Filler | 2016-10-06 |
| 479 | Naruto Uzumaki!! | Mixed Canon/Filler | 2016-10-13 |
| 480 | Naruto and Hinata | Filler | 2016-10-20 |
| 481 | Sasuke and Sakura | Filler | 2016-10-27 |
| 482 | Gaara and Shikamaru | Filler | 2016-11-03 |
| 483 | Jiraiya and Kakashi | Filler | 2016-11-10 |
| 484 | Sasuke's Story – Sunrise, Part 1: The Exploding Human | Manga Canon | 2016-12-01 |
| 485 | Sasuke's Story – Sunrise, Part 2: Coliseum | Manga Canon | 2016-12-08 |
| 486 | Sasuke's Story – Sunrise, Part 3: Fuushin | Manga Canon | 2016-12-15 |
| 487 | Sasuke's Story – Sunrise, Part 4: The Ketsuryugan | Manga Canon | 2016-12-22 |
| 488 | Sasuke's Story: Sunrise, Part 5: The Last One | Manga Canon | 2017-01-05 |
| 489 | Shikamaru's Story, A Cloud Drifting in the Silent Dark, Part 1: The State of Affairs | Manga Canon | 2017-01-12 |
| 490 | Shikamaru's Story, a Cloud Drifting in the Silent Dark, Part 2: Dark Clouds | Manga Canon | 2017-01-19 |
| 491 | Shikamaru's Story, a Cloud Drifting in the Silent Dark, Part 3: Recklessness | Manga Canon | 2017-01-26 |
| 492 | Shikamaru's Story, a Cloud Drifting in the Silent Dark, Part 4: Cloud of Suspicion | Manga Canon | 2017-02-02 |
| 493 | Shikamaru's Story, a Cloud Drifting in the Silent Dark, Part 5: Dawn | Manga Canon | 2017-02-09 |
| 494 | Hidden Leaf Story, the Perfect Day for a Wedding, Part 1: Naruto's Wedding | Manga Canon | 2017-02-16 |
| 495 | Hidden Leaf Story, the Perfect Day for a Wedding, Part 2: A Full-Powered Wedding Gift | Manga Canon | 2017-02-16 |
| 496 | Hidden Leaf Story, the Perfect Day for a Wedding, Part 3: Steam and Food Pills | Manga Canon | 2017-02-23 |
| 497 | Hidden Leaf Story, the Perfect Day for a Wedding, Part 4: the Kazekage's Wedding Gift | Manga Canon | 2017-03-02 |
| 498 | Hidden Leaf Story, the Perfect Day for a Wedding, Part 5: The Last Mission | Manga Canon | 2017-03-09 |
| 499 | Hidden Leaf Story, the Perfect Day for a Wedding, Part 6: The Outcome of the Secret Mission | Manga Canon | 2017-03-16 |
| 500 | Hidden Leaf Story, the Perfect Day for a Wedding, Part 7: The Message | Manga Canon | 2017-03-23 |
| # | Title | Type | Airdate |
| --- | --- | --- | --- |
| 28 | Beasts! Alive Again! | Filler | 2007-09-13 |
| 57 | Robbed of Sleep | Filler | 2008-05-08 |
| 58 | Loneliness | Filler | 2008-05-08 |
| 59 | A New Enemy | Filler | 2008-05-15 |
| 60 | Impermanence | Filler | 2008-05-22 |
| 61 | Contact | Filler | 2008-05-29 |
| 62 | Teammate | Filler | 2008-06-05 |
| 63 | The Two Kings | Filler | 2008-06-19 |
| 64 | The Jet-Black Signal Fire | Filler | 2008-07-03 |
| 65 | Lockdown of Darkness | Filler | 2008-07-03 |
| 66 | Revived Souls | Filler | 2008-07-10 |
| 67 | Everyone's Struggle to the Death | Filler | 2008-07-24 |
| 68 | Moment of Awakening | Filler | 2008-07-31 |
| 69 | Despair | Filler | 2008-07-31 |
| 70 | Resonance | Filler | 2008-08-07 |
| 71 | My Friend | Filler | 2008-08-14 |
| 91 | Orochimaru's Hideout Discovered | Filler | 2009-01-08 |
| 92 | Encounter | Filler | 2009-01-15 |
| 93 | Connecting Hearts | Filler | 2009-01-22 |
| 94 | A Night of Rain | Filler | 2009-01-29 |
| 95 | The Two Charms | Filler | 2009-02-05 |
| 96 | The Unseeing Enemy | Filler | 2009-02-12 |
| 97 | The Labyrinth of Distorted Reflection | Filler | 2009-02-19 |
| 98 | The Target Appears | Filler | 2009-02-26 |
| 99 | The Rampaging Tailed Beast | Filler | 2009-03-05 |
| 100 | Inside the Mist | Filler | 2009-03-12 |
| 101 | Everyone's Feelings | Filler | 2009-03-26 |
| 102 | Regroup! | Filler | 2009-03-26 |
| 103 | The Four-Corner Sealing Barrier | Filler | 2009-04-09 |
| 104 | Breaking the Crystal Style | Filler | 2009-04-09 |
| 105 | The Battle Over the Barrier | Filler | 2009-04-16 |
| 106 | Red Camellia | Filler | 2009-04-23 |
| 107 | Strange Bedfellows | Filler | 2009-04-30 |
| 108 | Guidepost of the Camellia | Filler | 2009-05-07 |
| 109 | Cursed Seal Counterattack | Filler | 2009-05-14 |
| 110 | Memory of Guilt | Filler | 2009-05-21 |
| 111 | Shattered Promise | Filler | 2009-05-28 |
| 112 | A Place to Return To | Filler | 2009-06-04 |
| 144 | Wanderer | Filler | 2010-01-21 |
| 145 | Successor of the Forbidden Jutsu | Filler | 2010-01-28 |
| 146 | The Successor's Wish | Filler | 2010-02-04 |
| 147 | Rogue Ninja's Past | Filler | 2010-02-11 |
| 148 | Heir to Darkness | Filler | 2010-02-18 |
| 149 | Separation | Filler | 2010-02-25 |
| 150 | The Forbidden Jutsu Released | Filler | 2010-03-04 |
| 151 | Master and Student | Filler | 2010-03-11 |
| 170 | Big Adventure! The Quest for the Fourth Hokage's Legacy, Part 1 | Filler | 2010-07-29 |
| 171 | Big Adventure! The Quest for the Fourth Hokage's Legacy, Part 2 | Filler | 2010-07-29 |
| 176 | Rookie Instructor Iruka | Filler | 2010-09-02 |
| 177 | Iruka's Ordeal | Filler | 2010-09-09 |
| 178 | Iruka's Decision | Filler | 2010-09-16 |
| 179 | Kakashi Hatake, the Jonin in Charge | Filler | 2010-09-30 |
| 180 | Inari's Courage Put to the Test | Filler | 2010-10-07 |
| 181 | Naruto's School of Revenge | Filler | 2010-10-14 |
| 182 | Gaara's Bond | Filler | 2010-10-21 |
| 183 | Naruto: Outbreak | Filler | 2010-10-28 |
| 184 | Deploy! Team Tenten | Filler | 2010-11-04 |
| 185 | Animal District | Filler | 2010-11-11 |
| 186 | Ah, the Medicine of Youth | Filler | 2010-11-18 |
| 187 | Gutsy Master and Student: The Training | Filler | 2010-11-25 |
| 188 | Record of the Gutsy Ninja Master and Student | Filler | 2010-11-25 |
| 189 | Sasuke's Paw Encyclopedia | Filler | 2010-12-02 |
| 190 | Naruto and the Old Soldier | Filler | 2010-12-09 |
| 191 | Kakashi Love Song | Filler | 2010-12-16 |
| 192 | Neji Chronicles | Filler | 2010-12-23 |
| 193 | The Man Who Died Twice | Filler | 2011-01-06 |
| 194 | The Worst Three-Legged Race | Filler | 2011-01-13 |
| 195 | Team 10's Teamwork | Filler | 2011-01-20 |
| 196 | Drive Towards Darkness | Filler | 2011-01-27 |
| 223 | The Young Man and the Sea | Filler | 2011-08-04 |
| 224 | The Ninja of Benisu | Filler | 2011-08-11 |
| 225 | The Cursed Ghost Ship | Filler | 2011-08-18 |
| 226 | Battleship Island | Filler | 2011-08-25 |
| 227 | The Forgotten Island | Filler | 2011-09-01 |
| 228 | Fight! Rock Lee! | Filler | 2011-09-08 |
| 229 | Eat or Die! Mushrooms from Hell | Filler | 2011-09-22 |
| 230 | Revenge of the Shadow Clones | Filler | 2011-09-29 |
| 231 | The Closed Route | Filler | 2011-10-06 |
| 232 | The Girls Get-Together | Filler | 2011-10-13 |
| 233 | Naruto's Imposter | Filler | 2011-10-20 |
| 234 | Naruto's Favorite Student | Filler | 2011-10-27 |
| 235 | The Kunoichi of Nadeshiko Village | Filler | 2011-11-03 |
| 236 | Friends You Can Count On | Filler | 2011-11-10 |
| 237 | Ah, My Hero Lady Tsunade! | Filler | 2011-11-24 |
| 238 | Sai's Day Off | Filler | 2011-12-01 |
| 239 | The Legendary Ino-Shika-Cho Trio | Filler | 2011-12-08 |
| 240 | Kiba's Determination | Filler | 2011-12-15 |
| 241 | Kakashi, My Eternal Rival! | Filler | 2011-12-22 |
| 242 | Naruto's Vow | Filler | 2011-12-28 |
| 257 | Meeting | Filler | 2012-04-05 |
| 258 | Rivals | Filler | 2012-04-12 |
| 259 | Rift | Filler | 2012-04-19 |
| 260 | Parting | Filler | 2012-04-26 |
| 271 | Road to Sakura | Filler | 2012-07-26 |
| 279 | White Zetsu's Trap | Filler | 2012-09-13 |
| 280 | Aesthetics of an Artist | Filler | 2012-09-20 |
| 281 | The Allied Mom Force! | Filler | 2012-09-27 |
| 284 | Helmet Splitter: Jinin Akebino! | Filler | 2012-10-18 |
| 285 | User of the Scorch Style: Pakura of the Sand! | Filler | 2012-10-25 |
| 286 | Things You Can't Get Back | Filler | 2012-11-01 |
| 287 | One Worth Betting On | Filler | 2012-11-01 |
| 288 | Danger: Jinpachi and Kushimaru! | Filler | 2012-11-08 |
| 289 | The Lightning Blade: Ameyuri Ringo! | Filler | 2012-11-15 |
| 290 | Power: Episode 1 | Filler | 2012-11-22 |
| 291 | Power: Episode 2 | Filler | 2012-11-29 |
| 292 | Power: Episode 3 | Filler | 2012-12-06 |
| 293 | Power: Episode 4 | Filler | 2012-12-13 |
| 294 | Power: Episode 5 | Filler | 2012-12-20 |
| 295 | Power: Episode Final | Filler | 2013-01-10 |
| 303 | Ghosts from the Past | Filler | 2013-03-07 |
| 304 | The Underworld Transfer Jutsu | Filler | 2013-03-14 |
| 305 | The Vengeful | Filler | 2013-03-21 |
| 306 | The Heart's Eye | Filler | 2013-03-28 |
| 307 | Fade Into the Moonlight | Filler | 2013-04-04 |
| 308 | Crescent Moon Night | Filler | 2013-04-11 |
| 309 | The A-Rank Mission: Food Fight! | Filler | 2013-04-18 |
| 310 | The Fallen Castle | Filler | 2013-04-25 |
| 311 | Prologue of Road to Ninja | Filler | 2013-05-02 |
| 312 | The Old Master and the Dragon's Eye | Filler | 2013-05-09 |
| 313 | Rain Followed by Snow, with Some Lightning | Filler | 2013-05-16 |
| 314 | The Sad Sun Shower | Filler | 2013-05-23 |
| 315 | Lingering Snow | Filler | 2013-05-30 |
| 316 | The Reanimated Allied Forces | Filler | 2013-06-06 |
| 317 | Shino vs. Torune | Filler | 2013-06-13 |
| 318 | A Hole in the Heart: the Other Jinchuriki | Filler | 2013-06-20 |
| 319 | The Soul Living Inside the Puppet | Filler | 2013-06-27 |
| 320 | Run, Omoi! | Filler | 2013-07-04 |
| 347 | Creeping Shadow | Filler | 2014-01-23 |
| 348 | The New Akatsuki | Filler | 2014-01-30 |
| 349 | Kakashi: Shadow of the ANBU Black Ops – A Mask That Hides the Heart | Filler | 2014-02-06 |
| 350 | Kakashi: Shadow of the ANBU Black Ops – Minato's Death | Filler | 2014-02-13 |
| 351 | Kakashi: Shadow of the ANBU Black Ops: Hashirama's Cells | Filler | 2014-02-20 |
| 352 | Kakashi: Shadow of the ANBU Black Ops: The Rogue Ninja Orochimaru | Filler | 2014-02-27 |
| 353 | Kakashi: Shadow of the ANBU Black Ops – Orochimaru's Test Subjects | Filler | 2014-03-06 |
| 354 | Kakashi: Shadow of the ANBU Black Ops – Their Own Paths | Filler | 2014-03-06 |
| 355 | Kakashi: Shadow of the ANBU Black Ops – the Targeted Sharingan | Filler | 2014-03-13 |
| 356 | Kakashi: Shadow of the ANBU Black Ops – a Shinobi of the Leaf | Filler | 2014-03-20 |
| 357 | Kakashi: Shadow of the ANBU Black Ops – an Uchiha ANBU | Filler | 2014-04-03 |
| 358 | Kakashi: Shadow of the ANBU Black Ops – Coup D'État | Filler | 2014-04-10 |
| 359 | Kakashi: Shadow of the ANBU Black Ops – the Night of the Tragedy | Filler | 2014-04-17 |
| 360 | Kakashi: Shadow of the ANBU Black Ops – Jonin Leader | Filler | 2014-04-24 |
| 361 | Kakashi: Shadow of the ANBU Black Ops – Squad Seven | Filler | 2014-05-08 |
| 376 | The Directive to Take the Nine Tails | Filler | 2014-09-11 |
| 377 | Naruto vs. Mecha Naruto | Filler | 2014-09-11 |
| 388 | My First Friend | Filler | 2014-11-27 |
| 389 | The Adored Elder Sister | Filler | 2014-12-04 |
| 390 | Hanabi's Decision | Filler | 2014-12-04 |
| 394 | The New Chunin Exams | Filler | 2015-01-08 |
| 395 | The Chunin Exams Begin! | Filler | 2015-01-15 |
| 396 | The Three Questions | Filler | 2015-01-22 |
| 397 | One Worthy As A Leader | Filler | 2015-01-29 |
| 398 | The Night Before the Second Exam | Filler | 2015-02-05 |
| 399 | Demon Desert Survival | Filler | 2015-02-12 |
| 400 | As a Taijutsu User | Filler | 2015-02-19 |
| 401 | The Ultimate | Filler | 2015-02-26 |
| 402 | Escape vs. Pursuit | Filler | 2015-03-05 |
| 403 | Unwavering Gutsiness | Filler | 2015-03-12 |
| 404 | Tenten's Troubles | Filler | 2015-03-19 |
| 405 | The Imprisoned Pair | Filler | 2015-03-26 |
| 406 | The Place Where I Belong | Filler | 2015-04-02 |
| 407 | The Yamanaka Clan: Secret Ninjutsu | Filler | 2015-04-09 |
| 408 | The Cursed Puppet | Filler | 2015-04-16 |
| 409 | Their Backs | Filler | 2015-04-23 |
| 410 | The Hidden Plot Set Into Motion | Filler | 2015-04-30 |
| 411 | The Targeted Tailed Beast | Filler | 2015-05-07 |
| 412 | Neji's Judgement | Filler | 2015-05-14 |
| 413 | Hopes Entrusted to the Future | Filler | 2015-05-21 |
| 416 | The Formation of Team Minato | Filler | 2015-06-11 |
| 417 | You'll Be My Backup | Filler | 2015-06-25 |
| 422 | The One Who Will Inherit | Filler | 2015-08-06 |
| 423 | Naruto's Rival | Filler | 2015-08-06 |
| 427 | To the Dream World | Filler | 2015-09-03 |
| 428 | Where Tenten Belongs | Filler | 2015-09-03 |
| 429 | Killer Bee Rappuden, Part 1 | Filler | 2015-09-10 |
| 430 | Killer Bee Rappuden, Part 2 | Filler | 2015-09-17 |
| 431 | To See That Smile, Just One More Time | Filler | 2015-09-24 |
| 432 | The Loser Ninja | Filler | 2015-10-01 |
| 433 | The Search Mission | Filler | 2015-10-08 |
| 434 | Team Jiraiya | Filler | 2015-10-15 |
| 435 | Order of Priority | Filler | 2015-10-22 |
| 436 | The Masked Man | Filler | 2015-11-05 |
| 437 | The Sealed Power | Filler | 2015-11-12 |
| 438 | The Rules or a Comrade | Filler | 2015-11-19 |
| 439 | The Child of Prophecy | Filler | 2015-11-26 |
| 440 | The Caged Bird | Filler | 2015-12-03 |
| 441 | Returning Home | Filler | 2015-12-10 |
| 442 | The Mutual Path | Filler | 2015-12-17 |
| 443 | The Difference in Power | Filler | 2015-12-24 |
| 444 | Leaving the Village | Filler | 2016-01-14 |
| 445 | Pursuers | Filler | 2016-01-21 |
| 446 | Collision | Filler | 2016-01-28 |
| 447 | Another Moon | Filler | 2016-02-04 |
| 448 | Comrade | Filler | 2016-02-11 |
| 449 | The Shinobi Unite | Filler | 2016-02-18 |
| 450 | Rival | Filler | 2016-02-25 |
| 464 | Ninshū: The Ninja Creed | Filler | 2016-06-09 |
| 465 | Ashura and Indra | Filler | 2016-06-16 |
| 466 | The Tumultuous Journey | Filler | 2016-06-30 |
| 467 | Ashura's Decision | Filler | 2016-07-07 |
| 468 | The Successor | Filler | 2016-07-21 |
| 469 | A Special Mission | Filler | 2016-07-28 |
| 480 | Naruto and Hinata | Filler | 2016-10-20 |
| 481 | Sasuke and Sakura | Filler | 2016-10-27 |
| 482 | Gaara and Shikamaru | Filler | 2016-11-03 |
| 483 | Jiraiya and Kakashi | Filler | 2016-11-10 |
| # | Title | Type | Airdate |
| --- | --- | --- | --- |
| 1 | Homecoming | Mixed Canon/Filler | 2007-02-15 |
| 2 | The Akatsuki Makes Its Move | Mixed Canon/Filler | 2007-02-15 |
| 3 | The Results of Training | Mixed Canon/Filler | 2007-02-22 |
| 4 | The Jinchuriki of the Sand | Mixed Canon/Filler | 2007-03-01 |
| 5 | The Kazekage Stands Tall | Mixed Canon/Filler | 2007-03-15 |
| 6 | Mission Cleared | Mixed Canon/Filler | 2007-03-29 |
| 7 | Run, Kankuro | Mixed Canon/Filler | 2007-03-29 |
| 8 | Team Kakashi, Deployed | Mixed Canon/Filler | 2007-04-12 |
| 9 | The Jinchuriki's Tears | Mixed Canon/Filler | 2007-04-12 |
| 10 | Sealing Jutsu: Nine Phantom Dragons | Mixed Canon/Filler | 2007-04-19 |
| 11 | The Medical Ninja's Student | Mixed Canon/Filler | 2007-04-26 |
| 12 | The Retired Granny's Determination | Mixed Canon/Filler | 2007-05-03 |
| 13 | A Meeting With Destiny | Mixed Canon/Filler | 2007-05-10 |
| 14 | Naruto's Growth | Mixed Canon/Filler | 2007-05-17 |
| 15 | The Secret Weapon is Called…. | Mixed Canon/Filler | 2007-05-24 |
| 16 | The Secret of Jinchuriki | Mixed Canon/Filler | 2007-05-31 |
| 17 | The Death of Gaara! | Mixed Canon/Filler | 2007-06-07 |
| 18 | Charge Tactic! Button Hook Entry!! | Mixed Canon/Filler | 2007-06-21 |
| 19 | Traps Activate! Team Guy's Enemies | Mixed Canon/Filler | 2007-07-05 |
| 20 | Hiruko vs. Two Kunoichi! | Manga Canon | 2007-07-19 |
| 21 | Sasori's Real Face | Manga Canon | 2007-07-26 |
| 22 | Chiyo's Secret Skills | Manga Canon | 2007-08-02 |
| 23 | Father and Mother | Manga Canon | 2007-08-02 |
| 24 | The Third Kazekage | Mixed Canon/Filler | 2007-08-09 |
| 25 | Three Minutes Between Life and Death | Mixed Canon/Filler | 2007-08-16 |
| 26 | Puppet Fight: 10 vs. 100! | Manga Canon | 2007-08-23 |
| 27 | Impossible Dream | Manga Canon | 2007-08-30 |
| 29 | Kakashi Enlightened! | Manga Canon | 2007-09-27 |
| 30 | Aesthetics of an Instant | Manga Canon | 2007-09-27 |
| 31 | The Legacy! | Manga Canon | 2007-10-18 |
| 32 | Return of the Kazekage | Manga Canon | 2007-10-25 |
| 33 | The New Target | Manga Canon | 2007-11-08 |
| 34 | Formation! New Team Kakashi! | Manga Canon | 2007-11-15 |
| 35 | An Unnecessary Addition | Manga Canon | 2007-11-22 |
| 36 | The Fake Smile | Manga Canon | 2007-11-29 |
| 37 | Untitled | Manga Canon | 2007-11-29 |
| 38 | Simulation | Manga Canon | 2007-12-06 |
| 39 | The Tenchi Bridge | Manga Canon | 2007-12-13 |
| 40 | Nine-Tails Unleashed | Manga Canon | 2007-12-20 |
| 41 | The Top-Secret Mission Begins | Manga Canon | 2007-12-20 |
| 42 | Orochimaru vs. Jinchuriki | Manga Canon | 2008-01-10 |
| 43 | Sakura's Tears | Manga Canon | 2008-01-17 |
| 44 | The Secret of the Battle! | Manga Canon | 2008-01-24 |
| 45 | The Consequences of Betrayal | Mixed Canon/Filler | 2008-01-31 |
| 46 | The Unfinished Page | Manga Canon | 2008-02-07 |
| 47 | Infiltration: The Den of the Snake! | Manga Canon | 2008-02-14 |
| 48 | Bonds | Manga Canon | 2008-02-28 |
| 49 | Something Important… | Mixed Canon/Filler | 2008-03-06 |
| 50 | The Picture Book's Story | Mixed Canon/Filler | 2008-03-13 |
| 51 | Reunion | Manga Canon | 2008-03-20 |
| 52 | The Power of the Uchiha | Manga Canon | 2008-03-20 |
| 53 | Title | Manga Canon | 2008-04-03 |
| 54 | Nightmare | Mixed Canon/Filler | 2008-04-03 |
| 55 | Wind | Manga Canon | 2008-04-17 |
| 56 | Squirming | Mixed Canon/Filler | 2008-04-24 |
| 72 | The Quietly Approaching Threat | Manga Canon | 2008-08-21 |
| 73 | Akatsuki's Invasion | Manga Canon | 2008-08-28 |
| 74 | Under the Starry Sky | Manga Canon | 2008-09-04 |
| 75 | The Old Monk's Prayer | Manga Canon | 2008-09-11 |
| 76 | The Next Step | Manga Canon | 2008-09-25 |
| 77 | Climbing Silver | Manga Canon | 2008-09-25 |
| 78 | The Judgment | Manga Canon | 2008-10-02 |
| 79 | Unfulfilled Scream | Manga Canon | 2008-10-02 |
| 80 | Last Words | Manga Canon | 2008-10-16 |
| 81 | Sad News | Manga Canon | 2008-10-23 |
| 82 | Team Ten | Manga Canon | 2008-10-30 |
| 83 | Target: Locked On | Manga Canon | 2008-11-06 |
| 84 | Kakuzu's Abilities | Manga Canon | 2008-11-13 |
| 85 | Terrifying Secret | Manga Canon | 2008-11-20 |
| 86 | Shikamaru's Genius | Manga Canon | 2008-12-04 |
| 87 | When You Curse Someone, You Dig Your Own Grave | Manga Canon | 2008-12-04 |
| 88 | Wind Style: Rasen Shuriken! | Manga Canon | 2008-12-11 |
| 89 | The Price of Power | Mixed Canon/Filler | 2008-12-18 |
| 90 | A Shinobi's Determination | Mixed Canon/Filler | 2008-12-25 |
| 113 | The Serpent's Pupil | Manga Canon | 2009-06-11 |
| 114 | Eye of a Hawk | Manga Canon | 2009-06-18 |
| 115 | Zabuza's Blade | Mixed Canon/Filler | 2009-06-25 |
| 116 | Guardian of the Iron Wall | Manga Canon | 2009-07-02 |
| 117 | Jugo of the Northern Hideout | Manga Canon | 2009-07-09 |
| 118 | Formation! | Manga Canon | 2009-07-23 |
| 119 | Kakashi Chronicles: A Boy's Life on the Battlefield, Part 1 | Manga Canon | 2009-07-30 |
| 120 | Kakashi Chronicles: A Boy's Life on the Battlefield, Part 2 | Manga Canon | 2009-07-30 |
| 121 | Assemble | Manga Canon | 2009-08-06 |
| 122 | The Hunt | Manga Canon | 2009-08-13 |
| 123 | Clash! | Manga Canon | 2009-08-20 |
| 124 | Art | Manga Canon | 2009-08-27 |
| 125 | Disappearance | Manga Canon | 2009-09-03 |
| 126 | Twilight | Manga Canon | 2009-09-10 |
| 127 | Tales of a Gutsy Ninja ~Jiraiya Ninja Scroll~ Part 1 | Mixed Canon/Filler | 2009-09-24 |
| 128 | Tales of a Gutsy Ninja ~Jiraiya Ninja Scroll~ Part 2 | Mixed Canon/Filler | 2009-09-24 |
| 129 | Infiltrate! The Village Hidden in the Rain | Manga Canon | 2009-10-08 |
| 130 | The Man Who Became God | Manga Canon | 2009-10-08 |
| 131 | Honored Sage Mode! | Manga Canon | 2009-10-15 |
| 132 | In Attendance, the Six Paths of Pain | Manga Canon | 2009-10-22 |
| 133 | The Tale of Jiraiya the Gallant | Manga Canon | 2009-10-29 |
| 134 | Banquet Invitation | Manga Canon | 2009-11-05 |
| 135 | The Longest Moment… | Manga Canon | 2009-11-19 |
| 136 | The Light & Dark of the Mangekyo Sharingan | Manga Canon | 2009-11-19 |
| 137 | Amaterasu! | Manga Canon | 2009-11-26 |
| 138 | The End | Manga Canon | 2009-12-03 |
| 139 | The Mystery of Tobi | Manga Canon | 2009-12-10 |
| 140 | Fate | Manga Canon | 2009-12-17 |
| 141 | Truth | Manga Canon | 2009-12-24 |
| 142 | Battle of Unraikyo | Manga Canon | 2010-01-07 |
| 143 | The Eight Tails Vs. Sasuke | Manga Canon | 2010-01-14 |
| 152 | Somber News | Manga Canon | 2010-03-25 |
| 153 | Following the Master's Shadow | Manga Canon | 2010-03-25 |
| 154 | Decryption | Manga Canon | 2010-04-08 |
| 155 | The First Challenge | Manga Canon | 2010-04-08 |
| 156 | Surpassing the Master | Manga Canon | 2010-04-15 |
| 157 | Assault On the Leaf Village! | Manga Canon | 2010-04-22 |
| 158 | Power to Believe | Manga Canon | 2010-04-29 |
| 159 | Pain Vs. Kakashi | Manga Canon | 2010-05-06 |
| 160 | Mystery of Pain | Manga Canon | 2010-05-13 |
| 161 | Surname Is Sarutobi! Given Name, Konohamaru! | Manga Canon | 2010-05-20 |
| 162 | Pain to the World | Manga Canon | 2010-05-27 |
| 163 | Explosion! Sage Mode | Manga Canon | 2010-06-03 |
| 164 | Danger! Sage Mode Limit Reached | Manga Canon | 2010-06-10 |
| 165 | Nine Tails, Captured! | Manga Canon | 2010-06-17 |
| 166 | Confessions | Manga Canon | 2010-06-24 |
| 167 | Planetary Devastation | Manga Canon | 2010-07-01 |
| 168 | Fourth Hokage | Manga Canon | 2010-07-15 |
| 169 | The Two Students | Manga Canon | 2010-07-22 |
| 172 | Meeting | Manga Canon | 2010-08-05 |
| 173 | Origin of Pain | Manga Canon | 2010-08-12 |
| 174 | Tale of Naruto Uzumaki | Manga Canon | 2010-08-19 |
| 175 | Hero of the Hidden Leaf | Manga Canon | 2010-08-26 |
| 197 | The Sixth Hokage Danzo | Manga Canon | 2011-02-10 |
| 198 | Five Kage Summit's Eve | Manga Canon | 2011-02-10 |
| 199 | Enter the Five Kage! | Manga Canon | 2011-02-17 |
| 200 | Naruto's Plea | Manga Canon | 2011-02-24 |
| 201 | Painful Decision | Manga Canon | 2011-03-03 |
| 202 | Racing Lightning | Manga Canon | 2011-03-10 |
| 203 | Sasuke's Ninja Way | Manga Canon | 2011-03-17 |
| 204 | Power of the Five Kage | Manga Canon | 2011-03-24 |
| 205 | Declaration of War | Manga Canon | 2011-03-31 |
| 206 | Sakura's Feelings | Manga Canon | 2011-04-07 |
| 207 | The Tailed Beast vs. The Tailless Tailed Beast | Manga Canon | 2011-04-14 |
| 208 | As One's Friend | Manga Canon | 2011-04-21 |
| 209 | Danzo's Right Arm | Manga Canon | 2011-04-28 |
| 210 | The Forbidden Visual Jutsu | Manga Canon | 2011-05-05 |
| 211 | Danzo Shimura | Manga Canon | 2011-05-12 |
| 212 | Sakura's Resolve | Manga Canon | 2011-05-19 |
| 213 | Lost Bonds | Mixed Canon/Filler | 2011-05-26 |
| 214 | The Burden | Manga Canon | 2011-06-02 |
| 215 | Two Fates | Manga Canon | 2011-06-09 |
| 216 | High-Level Shinobi | Manga Canon | 2011-06-16 |
| 217 | The Infiltrator | Manga Canon | 2011-06-23 |
| 218 | The Five Great Nations Mobilize | Manga Canon | 2011-06-30 |
| 219 | Kakashi Hatake, The Hokage | Manga Canon | 2011-07-07 |
| 220 | Prophecy of the Great Lord Elder | Manga Canon | 2011-07-21 |
| 221 | Storage | Manga Canon | 2011-07-28 |
| 222 | The Five Kage's Decision | Manga Canon | 2011-07-28 |
| 243 | Land Ahoy! Is This the Island of Paradise? | Manga Canon | 2012-01-05 |
| 244 | Killer Bee and Motoi | Manga Canon | 2012-01-12 |
| 245 | The Next Challenge! Naruto vs. The Nine Tails!! | Manga Canon | 2012-01-19 |
| 246 | The Orange Spark | Manga Canon | 2012-01-26 |
| 247 | Target: Nine Tails | Manga Canon | 2012-02-02 |
| 248 | The Fourth Hokage's Death Match | Manga Canon | 2012-02-09 |
| 249 | Thank You | Manga Canon | 2012-02-09 |
| 250 | Battle in Paradise! the Odd Beast vs. the Monster! | Manga Canon | 2012-02-16 |
| 251 | The Man Named Kisame | Manga Canon | 2012-02-23 |
| 252 | The Angelic Herald of Death | Manga Canon | 2012-03-01 |
| 253 | The Bridge to Peace | Manga Canon | 2012-03-08 |
| 254 | The Super Secret S-Rank Mission | Manga Canon | 2012-03-15 |
| 255 | The Artist Returns | Manga Canon | 2012-03-22 |
| 256 | Assemble! Allied Shinobi Forces! | Manga Canon | 2012-03-29 |
| 261 | For My Friend | Manga Canon | 2012-05-03 |
| 262 | War Begins! | Manga Canon | 2012-05-10 |
| 263 | Sai and Shin | Manga Canon | 2012-05-17 |
| 264 | Secrets of the Reanimation Jutsu | Manga Canon | 2012-05-24 |
| 265 | An Old Nemesis Returns | Manga Canon | 2012-05-31 |
| 266 | The First and Last Opponent | Manga Canon | 2012-06-07 |
| 267 | The Brilliant Military Advisor of the Hidden Leaf | Manga Canon | 2012-06-21 |
| 268 | Battleground! | Manga Canon | 2012-06-28 |
| 269 | Forbidden Words | Manga Canon | 2012-07-05 |
| 270 | Golden Bonds | Manga Canon | 2012-07-19 |
| 272 | Mifune vs. Hanzo | Manga Canon | 2012-08-02 |
| 273 | True Kindness | Manga Canon | 2012-08-09 |
| 274 | The Complete Ino-Shika-Cho Formation! | Manga Canon | 2012-08-09 |
| 275 | A Message from the Heart | Manga Canon | 2012-08-16 |
| 276 | Attack of the Gedo Statue | Manga Canon | 2012-08-23 |
| 277 | Unison Sign | Manga Canon | 2012-08-30 |
| 278 | Medic Ninja in Danger | Manga Canon | 2012-09-06 |
| 282 | The Secret Origin of the Ultimate Tag Team! | Manga Canon | 2012-10-04 |
| 283 | Two Suns | Manga Canon | 2012-10-11 |
| 296 | Naruto Enters the Battle | Manga Canon | 2013-01-17 |
| 297 | A Father's Hope, a Mother's Love | Manga Canon | 2013-01-24 |
| 298 | Contact! Naruto vs. Itachi | Manga Canon | 2013-01-31 |
| 299 | The Acknowledged One | Manga Canon | 2013-02-07 |
| 300 | The Mizukage, the Giant Clam, and the Mirage | Manga Canon | 2013-02-14 |
| 301 | Paradox | Manga Canon | 2013-02-21 |
| 302 | Terror! the Steam Imp | Manga Canon | 2013-02-28 |
| 321 | Reinforcements Arrive | Manga Canon | 2013-07-18 |
| 322 | Madara Uchiha | Manga Canon | 2013-07-25 |
| 323 | The Five Kage Assemble | Manga Canon | 2013-08-01 |
| 324 | The Unbreakable Mask and the Shattered Bubble | Mixed Canon/Filler | 2013-08-08 |
| 325 | Jinchuriki vs. Jinchuriki! | Manga Canon | 2013-08-15 |
| 326 | Four Tails, the King of Sage Monkeys | Manga Canon | 2013-08-22 |
| 327 | Nine Tails | Mixed Canon/Filler | 2013-08-29 |
| 328 | Kurama | Mixed Canon/Filler | 2013-08-29 |
| 329 | Two-Man Team | Manga Canon | 2013-09-05 |
| 330 | Promise of Victory | Mixed Canon/Filler | 2013-09-12 |
| 331 | Eyes That See in the Dark | Mixed Canon/Filler | 2013-09-19 |
| 332 | The Will of Stone | Manga Canon | 2013-09-26 |
| 333 | The Risks of the Reanimation Jutsu | Manga Canon | 2013-10-03 |
| 334 | Sibling Tag Team | Manga Canon | 2013-10-10 |
| 335 | To Each Their Own Leaf | Manga Canon | 2013-10-24 |
| 336 | Kabuto Yakushi | Manga Canon | 2013-10-31 |
| 337 | The Izanami Activated | Manga Canon | 2013-11-07 |
| 338 | Izanagi and Izanami | Mixed Canon/Filler | 2013-11-14 |
| 339 | I Will Love You Always | Manga Canon | 2013-11-21 |
| 340 | Reanimation Jutsu, Release! | Manga Canon | 2013-11-28 |
| 341 | Orochimaru's Return | Manga Canon | 2013-12-05 |
| 342 | Secret of the Transportation Technique | Manga Canon | 2013-12-12 |
| 343 | Who Are You? | Manga Canon | 2013-12-19 |
| 344 | Obito and Madara | Manga Canon | 2014-01-09 |
| 345 | I'm in Hell | Manga Canon | 2014-01-16 |
| 346 | World of Dreams | Mixed Canon/Filler | 2014-01-23 |
| 362 | Kakashi's Resolve | Mixed Canon/Filler | 2014-05-15 |
| 363 | The Allied Shinobi Forces Jutsu | Manga Canon | 2014-05-22 |
| 364 | The Ties That Bind | Manga Canon | 2014-06-05 |
| 365 | Those Who Dance in the Shadows | Manga Canon | 2014-06-12 |
| 366 | The All-Knowing | Manga Canon | 2014-06-19 |
| 367 | Hashirama and Madara | Manga Canon | 2014-07-03 |
| 368 | Era of Warring States | Manga Canon | 2014-07-10 |
| 369 | My True Dream | Manga Canon | 2014-07-24 |
| 370 | Sasuke's Answer | Manga Canon | 2014-07-31 |
| 371 | Hole | Manga Canon | 2014-08-07 |
| 372 | Something to Fill the Hole | Manga Canon | 2014-08-14 |
| 373 | Team 7, Assemble! | Manga Canon | 2014-08-21 |
| 374 | The New Three-Way Deadlock | Manga Canon | 2014-08-28 |
| 375 | Kakashi vs. Obito | Manga Canon | 2014-09-04 |
| 378 | The Ten Tails' Jinchuriki | Manga Canon | 2014-09-18 |
| 379 | An Opening | Manga Canon | 2014-09-25 |
| 380 | The Day Naruto Was Born | Manga Canon | 2014-10-02 |
| 381 | The Divine Tree | Manga Canon | 2014-10-09 |
| 382 | A Shinobi's Dream | Manga Canon | 2014-10-16 |
| 383 | Pursuing Hope | Manga Canon | 2014-10-23 |
| 384 | A Heart Filled With Comrades | Manga Canon | 2014-10-30 |
| 385 | Obito Uchiha | Mixed Canon/Filler | 2014-11-06 |
| 386 | I'm Always Watching | Mixed Canon/Filler | 2014-11-13 |
| 387 | The Promise That Was Kept | Manga Canon | 2014-11-20 |
| 391 | Madara Uchiha Arises | Manga Canon | 2014-12-11 |
| 392 | The Hidden Heart | Manga Canon | 2014-12-18 |
| 393 | A True Ending | Manga Canon | 2014-12-25 |
| 414 | On the Brink of Death | Manga Canon | 2015-05-28 |
| 415 | The Two Mangekyo | Manga Canon | 2015-06-04 |
| 418 | The Blue Beast vs Six Paths Madara | Manga Canon | 2015-07-02 |
| 419 | Papa's Youth | Mixed Canon/Filler | 2015-07-09 |
| 420 | The Eight Inner Gates Formation | Manga Canon | 2015-07-23 |
| 421 | The Sage of the Six Paths | Manga Canon | 2015-07-30 |
| 424 | To Rise Up | Manga Canon | 2015-08-13 |
| 425 | The Infinite Dream | Manga Canon | 2015-08-20 |
| 426 | The Infinite Tsukuyomi | Mixed Canon/Filler | 2015-08-27 |
| 451 | Itachi's Story – Light and Darkness: Birth and Death | Mixed Canon/Filler | 2016-03-03 |
| 452 | Itachi's Story – Light and Darkness: the Genius | Mixed Canon/Filler | 2016-03-10 |
| 453 | Itachi's Story – Light and Darkness: The Pain of Living | Mixed Canon/Filler | 2016-03-17 |
| 454 | Itachi's Story – Light and Darkness: Shisui's Request | Mixed Canon/Filler | 2016-03-24 |
| 455 | Itachi's Story – Light and Darkness: Moonlit Night | Mixed Canon/Filler | 2016-04-07 |
| 456 | Itachi's Story – Light and Darkness: the Darkness of the Akatsuki | Mixed Canon/Filler | 2016-04-14 |
| 457 | Itachi's Story – Light and Darkness: Partner | Mixed Canon/Filler | 2016-04-21 |
| 458 | Itachi's Story – Light and Darkness: Truth | Mixed Canon/Filler | 2016-04-28 |
| 459 | She of the Beginning | Manga Canon | 2016-05-05 |
| 460 | Kaguya Otsutsuki | Mixed Canon/Filler | 2016-05-12 |
| 461 | Hagoromo and Hamura | Mixed Canon/Filler | 2016-05-19 |
| 462 | A Fabricated Past | Mixed Canon/Filler | 2016-05-26 |
| 463 | The No. 1 Most Unpredictable Ninja | Manga Canon | 2016-06-02 |
| 470 | Connecting Thoughts | Manga Canon | 2016-08-04 |
| 471 | The Two of Them…Always | Mixed Canon/Filler | 2016-08-11 |
| 472 | You Better… | Mixed Canon/Filler | 2016-08-18 |
| 473 | The Sharingan Revived | Manga Canon | 2016-08-25 |
| 474 | Congratulations | Manga Canon | 2016-09-01 |
| 475 | The Final Valley | Manga Canon | 2016-09-08 |
| 476 | The Final Battle | Manga Canon | 2016-09-29 |
| 477 | Naruto and Sasuke | Manga Canon | 2016-09-29 |
| 478 | The Unison Sign | Mixed Canon/Filler | 2016-10-06 |
| 479 | Naruto Uzumaki!! | Mixed Canon/Filler | 2016-10-13 |
| 484 | Sasuke's Story – Sunrise, Part 1: The Exploding Human | Manga Canon | 2016-12-01 |
| 485 | Sasuke's Story – Sunrise, Part 2: Coliseum | Manga Canon | 2016-12-08 |
| 486 | Sasuke's Story – Sunrise, Part 3: Fuushin | Manga Canon | 2016-12-15 |
| 487 | Sasuke's Story – Sunrise, Part 4: The Ketsuryugan | Manga Canon | 2016-12-22 |
| 488 | Sasuke's Story: Sunrise, Part 5: The Last One | Manga Canon | 2017-01-05 |
| 489 | Shikamaru's Story, A Cloud Drifting in the Silent Dark, Part 1: The State of Affairs | Manga Canon | 2017-01-12 |
| 490 | Shikamaru's Story, a Cloud Drifting in the Silent Dark, Part 2: Dark Clouds | Manga Canon | 2017-01-19 |
| 491 | Shikamaru's Story, a Cloud Drifting in the Silent Dark, Part 3: Recklessness | Manga Canon | 2017-01-26 |
| 492 | Shikamaru's Story, a Cloud Drifting in the Silent Dark, Part 4: Cloud of Suspicion | Manga Canon | 2017-02-02 |
| 493 | Shikamaru's Story, a Cloud Drifting in the Silent Dark, Part 5: Dawn | Manga Canon | 2017-02-09 |
| 494 | Hidden Leaf Story, the Perfect Day for a Wedding, Part 1: Naruto's Wedding | Manga Canon | 2017-02-16 |
| 495 | Hidden Leaf Story, the Perfect Day for a Wedding, Part 2: A Full-Powered Wedding Gift | Manga Canon | 2017-02-16 |
| 496 | Hidden Leaf Story, the Perfect Day for a Wedding, Part 3: Steam and Food Pills | Manga Canon | 2017-02-23 |
| 497 | Hidden Leaf Story, the Perfect Day for a Wedding, Part 4: the Kazekage's Wedding Gift | Manga Canon | 2017-03-02 |
| 498 | Hidden Leaf Story, the Perfect Day for a Wedding, Part 5: The Last Mission | Manga Canon | 2017-03-09 |
| 499 | Hidden Leaf Story, the Perfect Day for a Wedding, Part 6: The Outcome of the Secret Mission | Manga Canon | 2017-03-16 |
| 500 | Hidden Leaf Story, the Perfect Day for a Wedding, Part 7: The Message | Manga Canon | 2017-03-23 |
Naruto Shippuden filler list and canon episodes
Anime series has always been known for their unique and hooking plots. Naruto Shippuden is another famous name in this category and has, since its release in 2007, managed to draw the viewers right in.
Like many other anime series, Naruto Shippuden is also adapted from the manga series produced by Tokyo TV until its conclusion in 2017. This long-term run time of the Anime leads to multiple episodes being aired, with many of them being anime fillers.
What are Anime filler episodes?
When Anime is adapted using the Manga series, just like in the case of Naruto Shippuden, the studio often gets ahead of the available source material. Hence, the franchises and producers come up with Anime filler episodes to make up for this lack of content.
Anime fillers are episodes that are narrated and dictated by the producers instead of the original manga author. These episodes do not add to the story's actual plot but instead contain scenes not essential to the actual manga storyline.
What are Canon Episodes?
Canon episodes refer to any part of the story crucial for its plotline as narrated in its original manga material. Meanwhile, non-canon defines anything that is beyond the scope of the actual source material. It includes fan fictions, what if theories, and filler episodes.
These canon episodes are the ones that should not be missed in any cases. You can find the list of every canon episode of Naruto Shipudden by quickly visiting our website.
How many filler episodes are there in Naruto Shippuden?
Since its premiere in 2007, Naruto Shippuden aired exactly five hundred episodes until its end in 2017. Given this large sum, it is only understandable that to keep up with its releases, the producers had to resort to filler episodes on certain occasions.
With a high percentile of 41%, Naruto Shippuden contains 205 filler episodes in its Anime. You can find a list of all these filler episodes along with their names on our website easily.
How to avoid anime filler episodes?
Many manga readers wander off to watch its anime adaption after some time. Likewise, an anime can draw a viewer in even after some time since its completion. For these viewers who intend to get done with the Anime as soon as possible and only watch it for its plot, we recommend skipping the filler episodes.
Despite anime filler episodes turning out to be quite entertaining in some instances, they contribute nothing to the actual storyline. Using our list for anime filler episodes of Naruto Shippuden, you can easily avoid these episodes instead of focusing on the canon ones.
Naruto Shippuden is undoubtedly a popular anime show, and after you are done catching up with its canon episodes, we surely recommend watching its filler episodes to kill your boredom.
Related Anime Filler Lists